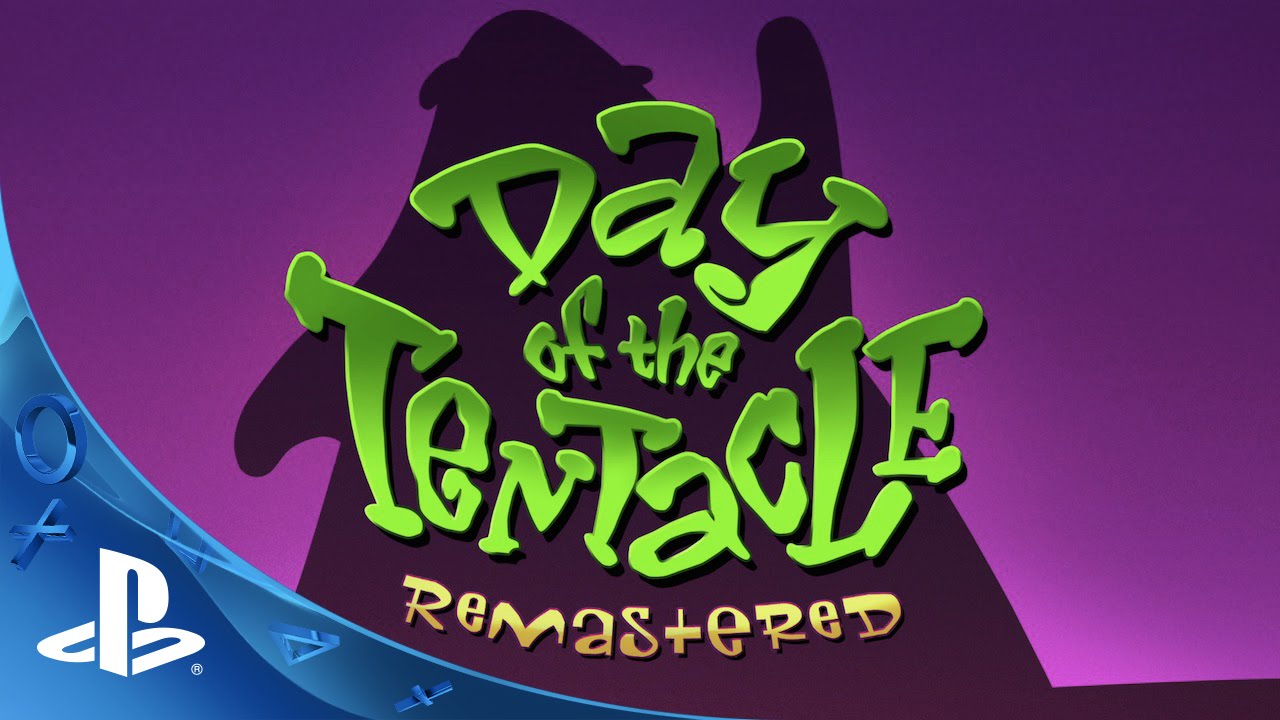 Debutando en PlayStation Experience este fin de semana, estará el primer tráiler oficial de Day of the Tentacle.
Lanzado originalmente por LucasArts en 1993 como la secuela de Maniac Mansion de Ron Gilbert, Day of the Tentacle es un juego puzzle lleno de aventura, en donde tres amigos trabajan juntos para prevenir que un malvado tentáculo mutado de color morado se tome el mundo.
Después de veinte años, Days of the Tentacle regresa remasterizado con nuevas características, mejor resolución, audio mejorado, música y efectos de sonido.
Los jugadores podrán ir del modo clásico al remasterizado y mezclar audio con gráficas, y una experiencia fantástica de UI.
Day of the Tentacle fue el primer juego de Tim Schafer como co-productor, y un clásico muy querido. Esta edición especial ha sido remasterizada con el cariño y la atención que solo pueden venir de los creadores originales. El próximo año estará llegando para PS4 y PS Vita.