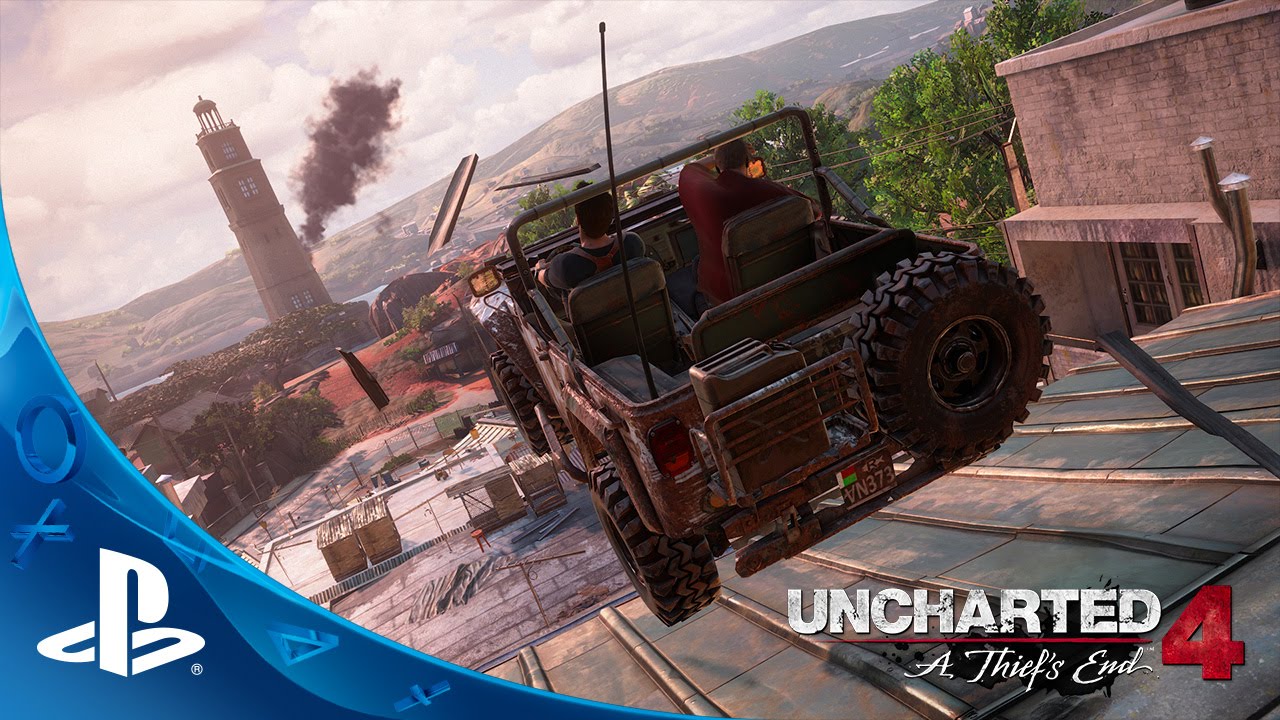 Fue una magnífica conferencia de prensa, ¿no? Ahora que te has recuperado de esos escalofríos y emociones iniciales de de Uncharted 4 aquí está tu oportunidad de volver a ver la nueva forma de jugar en la aventura final de Nathan Drake. ¿O tal vez lo estás mirando por primera vez? Si ese es el caso, por favor haz clic en jugar antes de seguir leyendo. No te lo querrás perder.
Es muy gratificante mostrar finalmente todo nuestro arduo trabajo en esta nueva sección de aventuras de Drake, situada en una ciudad ficticia y meticulosamente elaborada de Madagascar, y reincorporando a su viejo amigo y mentor, Victor Sullivan. Sí, además de sus nuevas y salvajes acrobacias con cuerdas, Nathan Drake será capaz de conducir varios vehículos por primera vez en la historia de esta franquicia. Esta es la demostración más llena de acción que hemos realizado para E3. Si estás en la exhibición por favor pasa por el teatro de Uncharted 4 en el quiosco de PlayStation en el West Hall para que veas mucho más de lo que Drake y Sully están haciendo.
¿No puedes esperar por Uncharted 4? Ponte al día con las aventuras de Nathan Drake y prepárate para la siguiente con Uncharted: The Nathan Drake Collection, que se estrenará el 9 de octubre de 2015. Cada copia de Uncharted: The Nathan Drake Collection viene con acceso a la beta de Uncharted 4: A Thief's End para varios jugadores. Además, si vives en EE.UU. y tienes inquietudes artísticas, no dejes de ver el concurso de diseño de We Love Fine Uncharted que se está desarrollando ahora. Presenta un diseño ganador y estarás entre los primeros en conseguir una copia de Uncharted 4: A Thief's End que se dará a conocer en 2016.