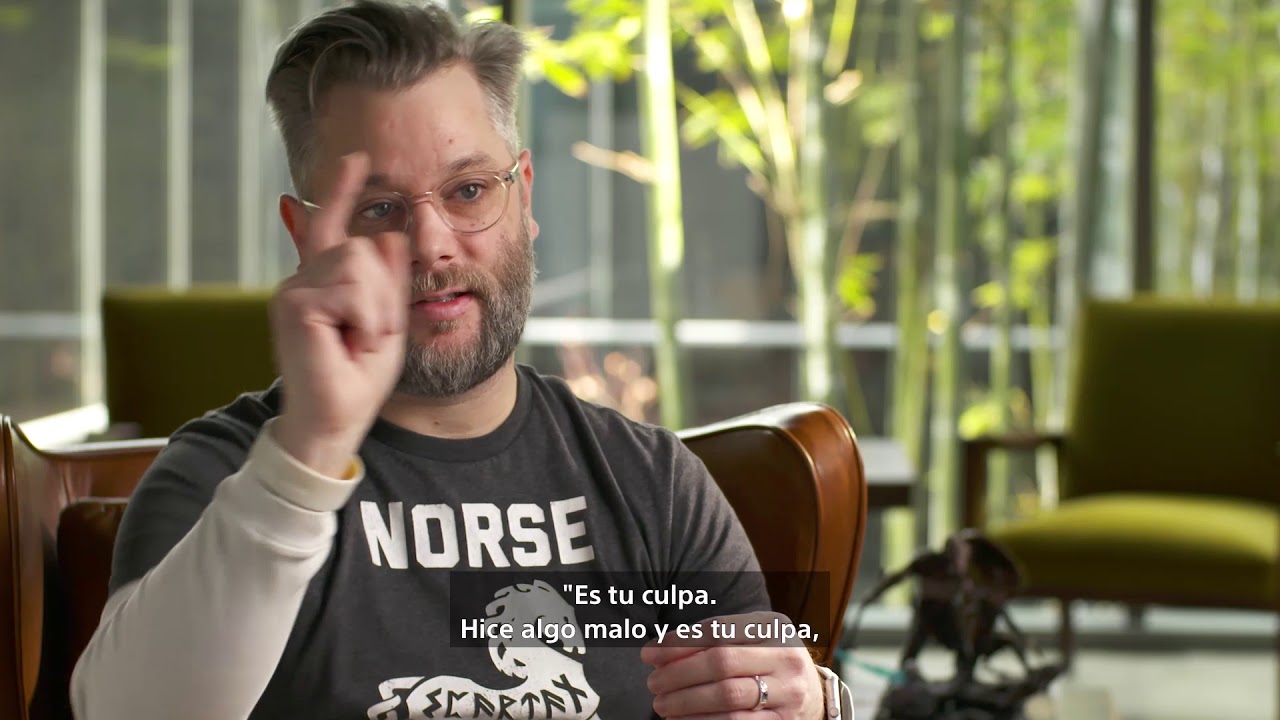 Nuestro nuevo video detalla el viaje de Kratos de God of War III a God of War de 2018.
"Hay un viaje interno para cada ser humano", me dijo recientemente el director creativo de God of War, Cory Barlog. "En los juegos antiguos, abordamos más del viaje físico. El viaje emocional, el viaje interno, ahora es mucho más intrigante ".
En efecto. Kratos ha recorrido un largo camino desde los momentos finales de God of War III de 2010. No es solo la espesa barba, el hacha mágica que pueden arrojar o el hijo que viaja a su lado. Es su manera, su temperamento. Algo es diferente
Esto es importante porque, cualquiera que haya jugado God of War sabe que Kratos ha demostrado exactamente dos emociones: ira sin esfuerzo y rabia sedienta de sangre. Y eso fue suficiente para impulsarlo a través de seis juegos, siete, si cuentan el título móvil. Y durante la mayor parte de la serie, su sed de sangre fue tan abierta y tan libre de disculpas que se sintió fresca e innovadora.
Pero el tiempo nos afecta a todos, y God of War de 2018 nos mostrará un lado del personaje que nunca antes hemos visto. Vean arriba nuestro nuevo video para que conozcan más sobre cómo Santa Monica Studio hizo evolucionar este icónico personaje.
¿Y en cuanto a Barlog? Algunas cosas nunca cambian. "Siempre he tenido este complejo de dar más", dijo. "Sigo obsesivamente agregando cosas, haciendo que el juego sea más grande y mejor, porque no puedo dejar nada sobre la mesa. Quiero dar toda la experiencia. ¿Pagarás $ 60? Obtendrás todo lo que pueda dar".
La emoción es palpable. God of War regresa a PlayStation el 20 de abril.