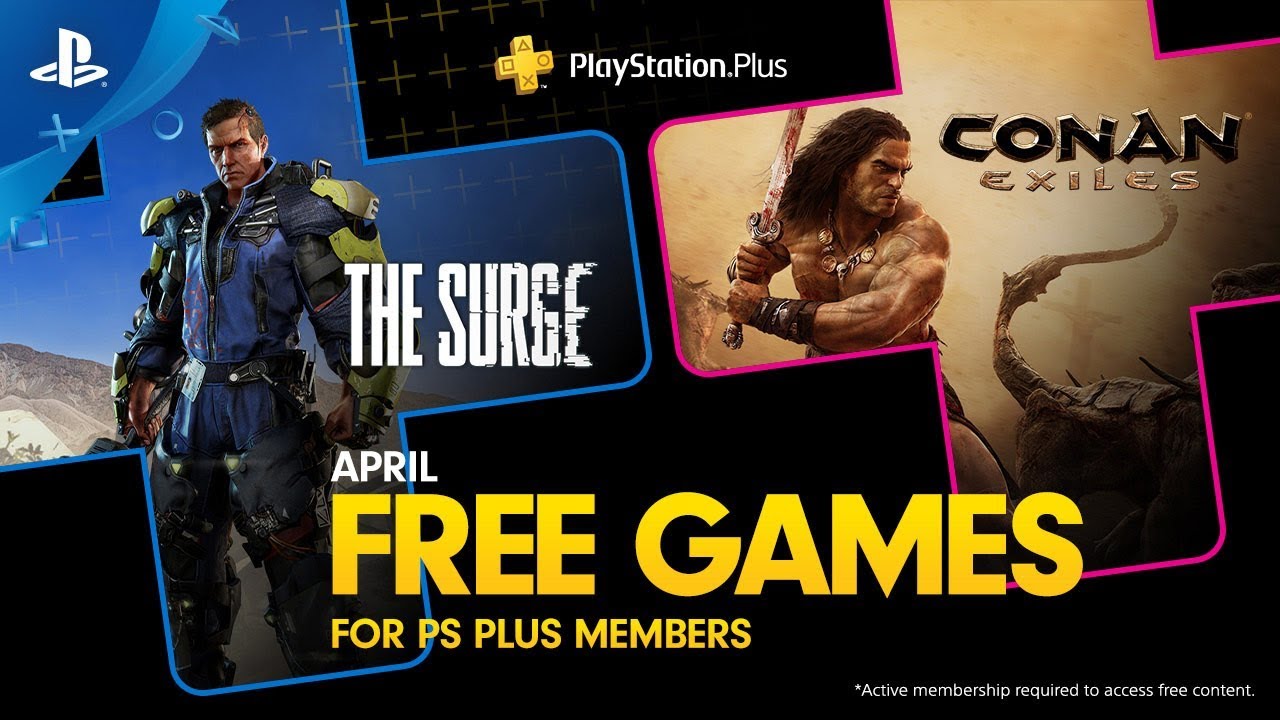 Sobrevivan al brutal exilio en una civilización antigua o luchen por su vida en un futuro distópico intransigente.
Dos nuevos juegos se unen a la alineación de títulos mensuales de PlayStation Plus, ambos son diferentes pero ofrecen su giro único sobre lo que significa sobrevivir. Sumerjámonos un poco y demos un vistazo más de cerca.
Conan Exiles
Inspirado en las clásicas historias bárbaras, Conan Exiles es un juego de supervivencia y mundo abierto que regresa hacia el inicio de la civilización, poniéndolos en el papel de un exiliado abandonado en el desierto por crímenes desconocidos.
Empezando únicamente con un taparrabos y sus propias manos, tendrán que explorar este vasto y hostil mundo, reuniendo materiales, creando herramientas y forjando una nueva vida en un mundo lleno de peligros.
Al explorar un espacio online compartido, tendrán la oportunidad de conocer a otros jugadores, construir asentamientos y bases juntos, e incluso levantar su propia fortaleza armada mientras avanzan en su misión por dominar este bravo mundo.
The Surge
De los creadores de la brutal aventura de acción medieval, Lords of the Fallen, llega un retador giro de ciencia ficción en el género hardcore RPG.
Tomen el rol de Warren, el nuevo miembro del equipo, quien después del primer día de trabajo, se despierta después de un cataclismo desconocido para ver su nuevo sitio de trabajo devastado y en ruinas, controlado por las máquinas.
Exploren el retorcido entorno tipo laberinto de la instalación de investigación CREO, defendiéndose de la tecnología descontrolada, recuperando nuevas piezas y armas, rescatando sobrevivientes y desbloqueando secretos de esta vasta y abandonada instalación.
Ambos juegos estarán disponibles para descargar de PlayStation Store el 2 de abril.
Mientras tanto, aún tienen unos días para descargar los juegos de marzo de PlayStation Plus. Call of Duty: Modern Warfare Remastered es una gran oportunidad de revisitar uno de los grandes papás del género FPS, mientras que The Witness es un fascinante proceso de descubrimiento gradual y de puzles con diseño inteligente.
Si no los han probado, tienen tiempo: ambos estarán disponibles para descargar hasta el 1 de abril (no bromeamos).
Déjennos saber cómo les va con estos juegos, y nos veremos el próximo mes.