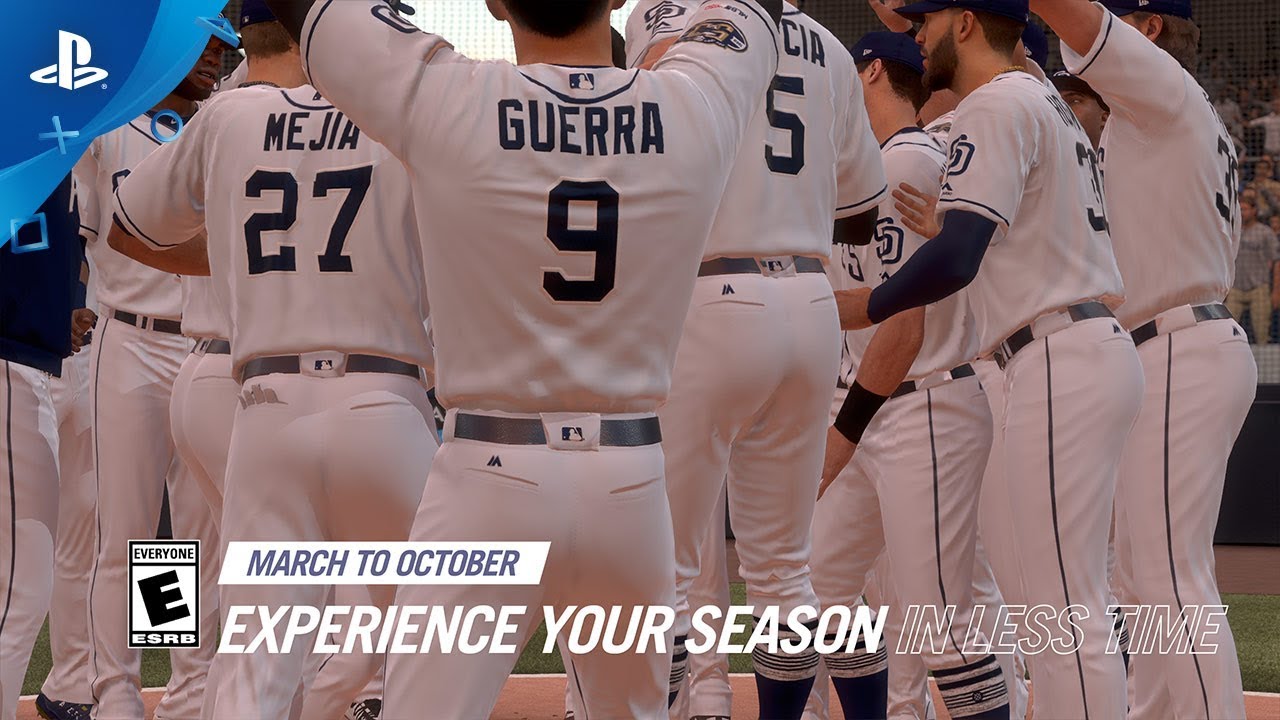 Experimenten la emoción de la temporada de su equipo favorito de la MLB en menos tiempo con March To October.
March To October es un nuevo modo de juego para MLB The Show 19. En él tomarán los controles solo de los momentos y juegos clave de su equipo. Mientras van avanzando a lo largo de la temporada, el contenido único de comentarios narrativos desenvolverá progresiva y dinámicamente la historia esencial de la campaña de su club elegido de la MLB.
El rendimiento del usuario en estos juegos se tendrá en cuenta, ya que los resultados de los juegos que jueguen tendrán un factor de "impulso de equipo" que influenciará en el rendimiento de su equipo entre cada episodio jugado y el próximo.
Serán entregados de episodio en episodio con la máxima acción e intriga, y una interfaz de menú mínima. Se trata de llevar a su equipo a la postemporada y más allá. ¿Pueden mejorar su rendimiento para cumplir con los momentos cada vez más grandes que surgen en el camino? Su equilibrio bajo presión determinará el destino de la temporada de su equipo elegido.
March To October viene con más de 100 premios únicos, con recompensas temáticas de equipo,* obtenidos al ganar la Serie Mundial con el equipo de su elección. Cuanto más difícil es la dificultad, más grande es el botín. ¿Están preparado para el desafío de March To October?
Asegúrense de ver la transmisión en vivo en Twitch del jueves para conocer más información de una de las nuevas funciones: March To October.  
Este es un año especialmente emocionante para nosotros aquí en PlayStation. Estamos encantados de dar la bienvenida a una nueva clase de Leyendas al equipo, incluidos algunos grandes de todos los tiempos, ¡y estamos aún más emocionados de mostrar lo que tenemos para ustedes en The Show 19! Mientras tanto, asegúrese de ver The Show Nation, nuestras cuentas de Twitter, Facebook, e Instagram desde ahora hasta el 26 de marzo para obtener las últimas actualizaciones.

*Se requiere conexión a Internet