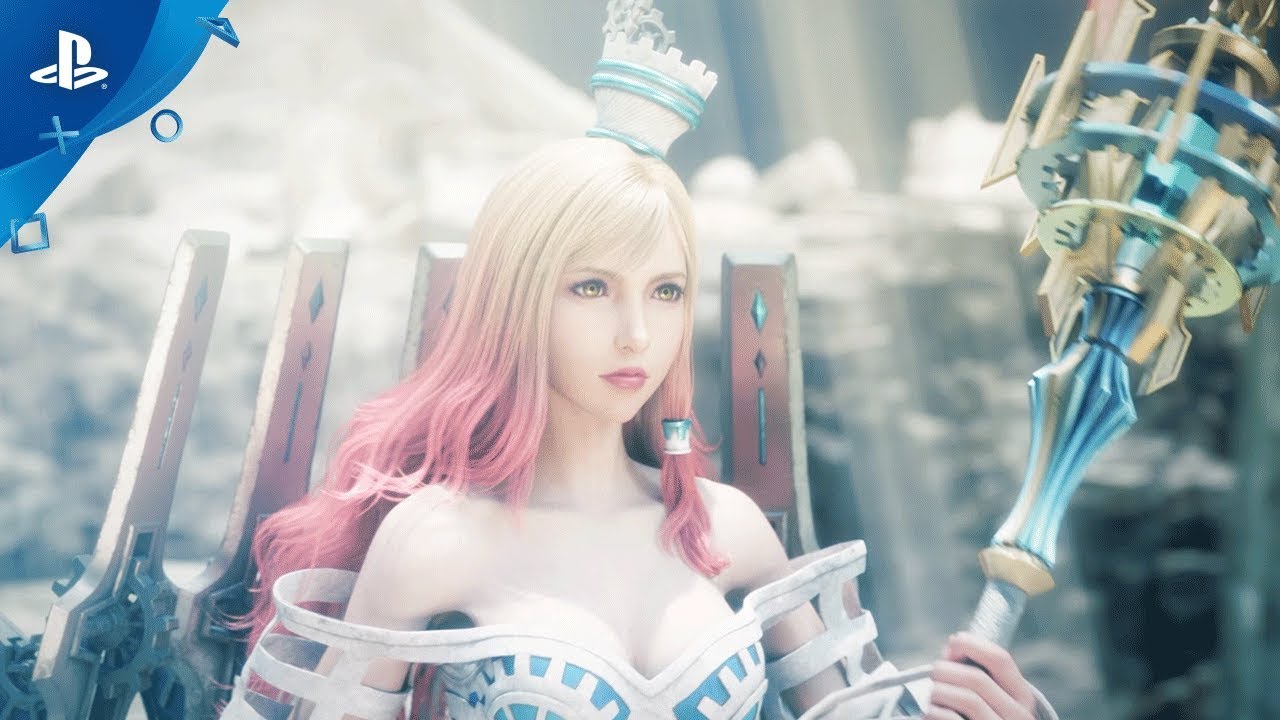 Nuevos detalles del próximo juego de peleas basado en equipo.
¡Llamando a todos los fans de Final Fantasy y de los juegos de pelea! Dissidia Final Fantasy NT ya casi está aquí (a menos de 2 meses, se lanzará el 30 de enero de 2018) y tenemos varias actualizaciones increíbles para todos ustedes.
Nuevos videos (sí, múltiples) para despertar su apetito y un resumen de todas las cosas de Dissidia Final Fantasy NT en caso de que se estén enterando hasta ahora.
Antes que nada, estamos encantados de presentarles un primer vistazo a la cinemática de apertura que se ve arriba con todos los héroes y villanos presentados en el juego (y los últimos 30 años de la franquicia).
En segundo lugar, tenemos la revelación de una nueva escena del juego, con Noctis (FFXV), Lightning (FFXIII) y Warrior of Light (FF). Es bastante graciosa, ya que esta es la primera entrada de Noctis en el universo de Dissidia, así es que puedes ver su reacción.
Lo último que queríamos hacer es reunir todas las cosas de Dissidia Final Fantasy NT desde que hicimos el anuncio alrededor del E3 este año. ¡Condensarlo aquí para el "se debe saber"!
Personajes : habrá un total de 28 héroes y villanos. Mi principal ahora es Terra (FFVI), pero quiero dominar a Ramza (FF Tactics). ¡Recientemente anunciamos que Noctis, Cloud of Darkness (FFIII) y Golbez (FFIV) se están uniendo al elenco jugable también! La lista completa se puede encontrar aquí .
Escenarios : un total de 14, desde Final Fantasy I hasta Final Fantasy XIV.
Jugabilidad : es un juego de lucha de equipo tres contra tres donde pueden controlar una leyenda de Final Fantasy y divertirse en línea con amigos u otros jugadores.
Combate : tendrán que dominar el sistema de combate de valentía, que es un poco diferente de los juegos de lucha tradicionales. ¡Creamos algunas guías de batalla prácticas sobre cómo también pueden comprender y dominar este combate!
La interfaz de usuario (UI) puede ser un poco intimidante: ¡podrán jugar usando la interfaz de usuario tradicional de arcade o una nueva interfaz de usuario simplificada que mantiene todos los elementos básicos! La imagen de la izquierda muestra Tidus y la versión arcade original, mientras que la imagen derecha muestra a Bartz en la nueva versión simplificada.
Historia – Habrá una historia totalmente nueva encabezada por el legendario Kazushige Nojima. Si no han oído hablar de él, es posible que hayan oído hablar de algunos juegos en los que ha trabajado, como Final Fantasy VII Remake, Final Fantasy XV, Final Fantasy X y Kingdom Hearts 1 y 2.
Ediciones : hay cuatro versiones diferentes para comprar, así es que si quieren todo el Final Fantasy en la vida, ¡definitivamente tenemos una edición para ustedes! Pueden elegir su edición aquí .
¿Preguntas? ¿Ideas? ¡Tengo curiosidad por saber con quién van a jugar el 30 de enero! ¡Déjenme saber en los comentarios a continuación y charlemos!