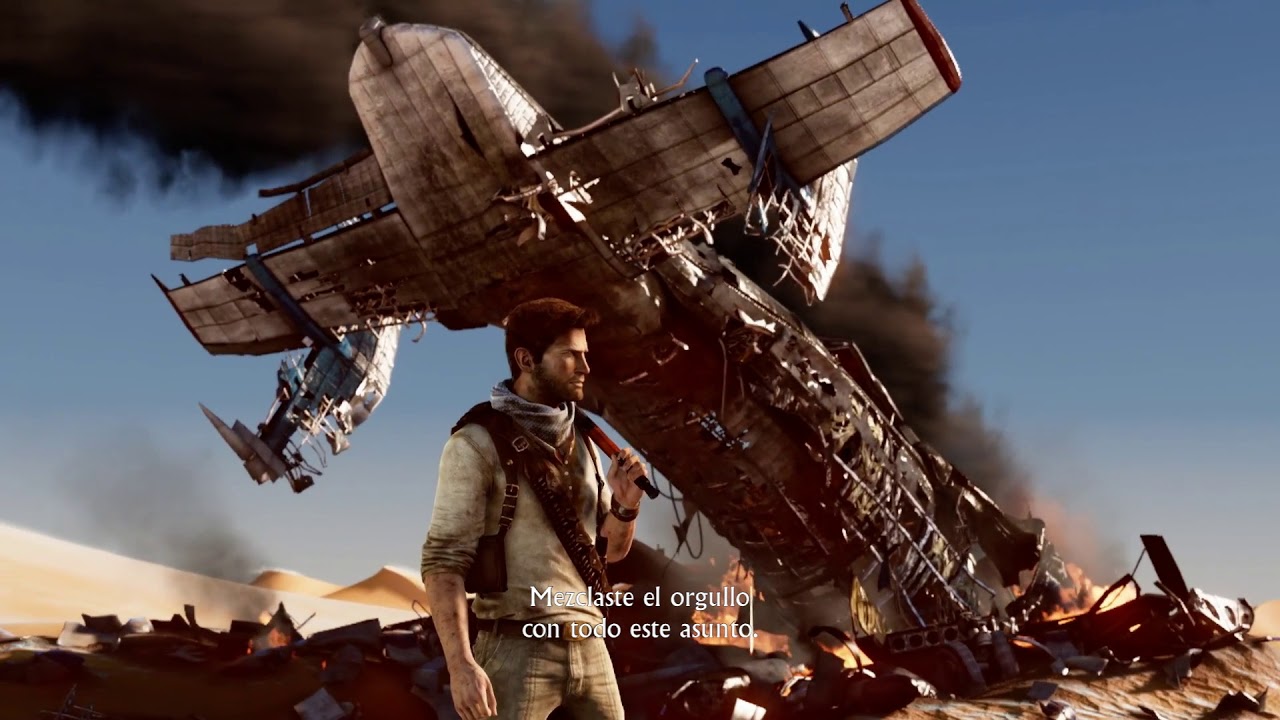 Naughty Dog mira hacia atrás a una década de aventura.
Este domingo, 19 de noviembre, se celebra el 10 aniversario del lanzamiento de Uncharted: Drake's Fortune en América del Norte. En ese momento, sabíamos que era el comienzo de un nuevo y emocionante capítulo en la historia del estudio, pero nunca, ni en nuestros sueños más salvajes, pudimos imaginar que sería el primer paso en una aventura que se extendería a cinco juegos a lo largo de dos generaciones de consolas durante la última década. Realmente somos muy afortunados de haber tenido la oportunidad de construir el mundo de Uncharted y contar increíbles historias con Nate, Elena, Sully, Sam, Chloe, Nadine, y el resto del reparto; todo esto mientras ustedes, nuestros seguidores, estaban al lado para esta travesía.
Celebraremos el 10mo. Aniversario de Uncharted, con un largo mes de actividades, empezando el domingo y finalizando en PlayStation Experience 2017.
Únanse a nosotros mientras damos un vistazo atrás, con un nuevo video que pueden ver arriba, para volver a visitar algunos de los momentos más queridos desde Uncharted: Drake's Fortune hasta Uncharted: The Lost Legacy.
También nos unimos a PlayStation para crear y lanzar un nuevo tema para el sistema y avatar de perfil para PS4 del 10mo. Aniversario de Uncharted, los cuales estarán disponibles gratuitamente por 48 horas, desde el domingo, 19 de noviembre a las 8:00 AM Hora del Pacífico, hasta el martes 21 de noviembre a las 8:00 AM Hora del Pacífico. Durante este periodo, otros temas seleccionados de Uncharted PS4 y avatares también estarán gratis. Visiten PlayStation Store y busquen "Uncharted 10th Anniversary Bundle." ¡No lo dejen pasar!
Para nuestros fans del multiplayer, desde hoy y hasta el 19 de diciembre estaremos regalando un paquete de skins para personaje en el multiplayer de Uncharted 4 y Uncharted: The Lost Legacy, el cual incluye algunas skins clásicas para Nate, Elena, y Sully. También tendremos una venta con 50% de descuento en todos los artículos de Uncharted Point y Relic hasta el 19 de diciembre.
Concluiremos las celebraciones del 10mo. Aniversario de Uncharted en PlayStation Experience con actividades en el evento, incluyendo un panel especial de retrospectiva donde invitamos miembros del reparto de Uncharted y una experiencia con puzzles en una recreación de tamaño real del ático de Nate.
Asegúrense de sintonizar el panel el domingo 9 de diciembre a las 5:00 PM Hora del Pacífico en live.playstation.com y sigan a Naughty Dog en sus redes sociales toda la semana para ver actualizaciones desde el evento.
De parte de todos en el estudio, gracias por 10 increíbles años de Uncharted.