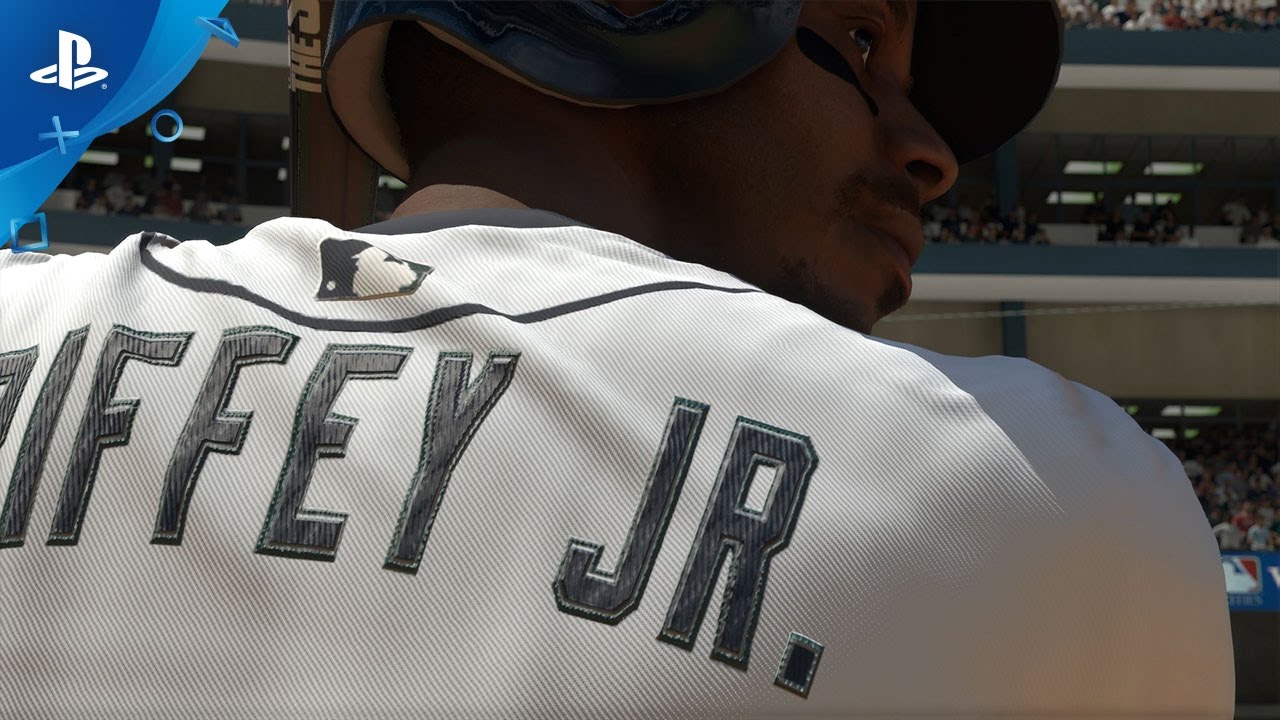 Durante el World Series revelamos que el más reciente Hall of Famer Ken Griffey Jr. estará en la portada de MLB The Show 17. El estilo de Kid trascendió el diamante del beisbol y ayudó a crear algunos de los videojuegos de los 90 más memorables del beisbol. La mayoría de nosotros en San Diego Studio crecimos jugando esos clásicos y nos preguntamos cómo recrearíamos el sentimiento de nostalgia de una generación completa de gamers.
Para responder la pregunta más obvia: no, sus ojos no los engañaron. Al final de nuestro tráiler de PlayStation Experience, se puede ver un nuevo modelo de juego para The Show 17.
Presentamos "Retro-Mode," un experiencia de gameplay retro que brinda homenaje a los juegos clásicos de beisbol que muchos de nosotros crecimos jugando. Retro Mode permite mover el pitcher a través del caucho del pitcher y moverse alrededor del lugar del bateador con facilidad, una presentación clásica de imágenes, una banda sonora de la vieja escuela, efectos de sonido únicos, un menú con pausa throwback y más.
Retro Mode está completamente separado del popular Road To The Show, Diamond Dynasty y modos de juego Franchise. Esta nueva forma de jugar MLB The Show se ha diseñado para ser un modo de juego clásico y divertido que instiga batallas en los sofás con amigos. Aún no veremos esos modos a profundidad, pero les daremos algunos vistazos de los cambios que estarán llegando a RTTS, adiciones al modo de juego y algunos otras cosas que pusimos en el tráiler para nuestros fans. Algunos de los cambios son más obvios que otros y pronto estaremos viendo estos más a fondo en case de que el ojo poco entrenado se lo haya perdido (Podría decir que nuestros fans más allegados los encontrarán todos al terminar este fin de semana).
Esto es solo el una pequeña parte acerca del set principal para MLB The Show 17, así que estén pendientes de más información que estaremos trayendo en las próximas semanas. Y si están en PlayStation Experience este fin de semana, asegúrense de pasar por el stand de MLB The Show 17 y probar el Alpha del Retro Mode.
Mientras tanto, pueden reservar ya, y por favor asegúrense de ver el Show Nation en nuestros canales Twitter y Facebook desde ahora y hasta el 28 de marzo para conocer las actualizaciones más recientes.