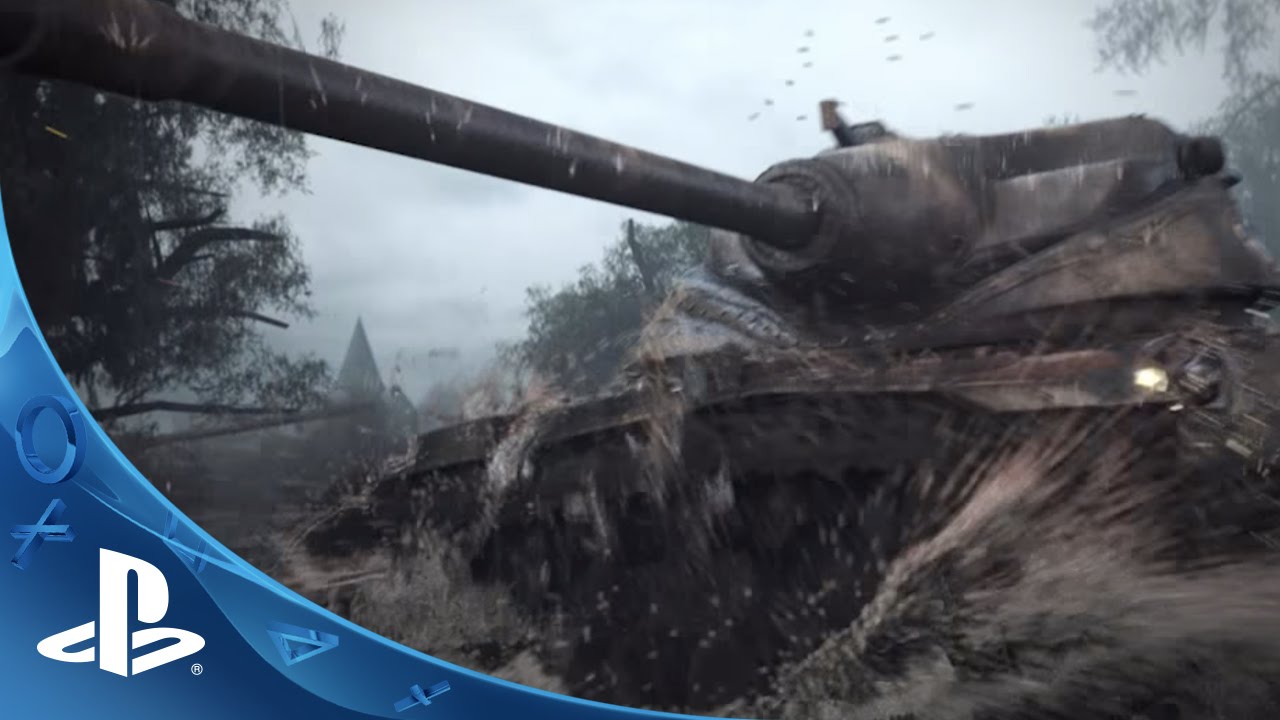 Hola a todos, soy TJ Wagner, Líder de Proyectos en Wargaming.net, y responsable de llevar World of Tanks a las consolas. Estamos todos muy entusiasmados de llevar a PlayStation 4 esta sensacional batalla de tanques cargada de acción para varios jugadores. World of Tanks es un megaéxito Free-to-Play y Free-to Win que es fácil de aprender y difícil de dominar. Hay más de 350 tanques de 7 naciones diferentes para elegir y coleccionar. Y hay 5 clases diferentes de tanques para adaptarse al estilo de juego que más te guste y siempre mucha acción fuerte que encontrar.
Estamos ajustando la experiencia de este juego específicamente para PlayStation 4, preparándola para los controladores DualShock 4, para Share Play, para PS Vita Remote Play, para transferencia de video continua en vivo y más. ¡Lo mejor de todo en World of Tanks es que es Free-to-Play para todos los titulares de cuentas de PlayStation desde el principio!
World of Tanks para PlayStation 4 destacará al estrenarse un contenido nunca antes visto. Obtendrás mapas personalizados, tanques personalizados, pieles personalizadas y más. Los miembros de PS Plus tendrán acceso a un contenido y ofertas aun más exclusivos. También estamos encantados de anunciar que habrá contenido exclusivo Girls und Panzer y temas en el lanzamiento.
Me gustaría invitarte personalmente a unirte a la comunidad de World of Tanks. Valoramos a nuestros jugadores y trabajamos para traer, cada mes, contenido y características nuevos y constantes para que explores y juegues. Estoy ansioso por ver lo que la comunidad de PlayStation nos sugiere con sus juegos e ideas. También me gustaría invitarte a ser parte de la Beta en los próximos meses, lo que nos ayudaría a ajustar y poner los toques finales en la presentación inicial del juego. Esto sucederá antes de finales de este año y recibirás premios especiales Beta por participar.
De nuevo, no puedo decirte lo entusiasmados que estamos de llevar World of Tanks a un nuevo público. Para obtener más información sobre el juego, la próxima Beta y el estreno de World of Tanks para PlayStation 4, puedes inscribirte en: ps4.worldoftanks.com.
¡Nos vemos en el campo de batalla!
TJ "PAINGOD" Wagner