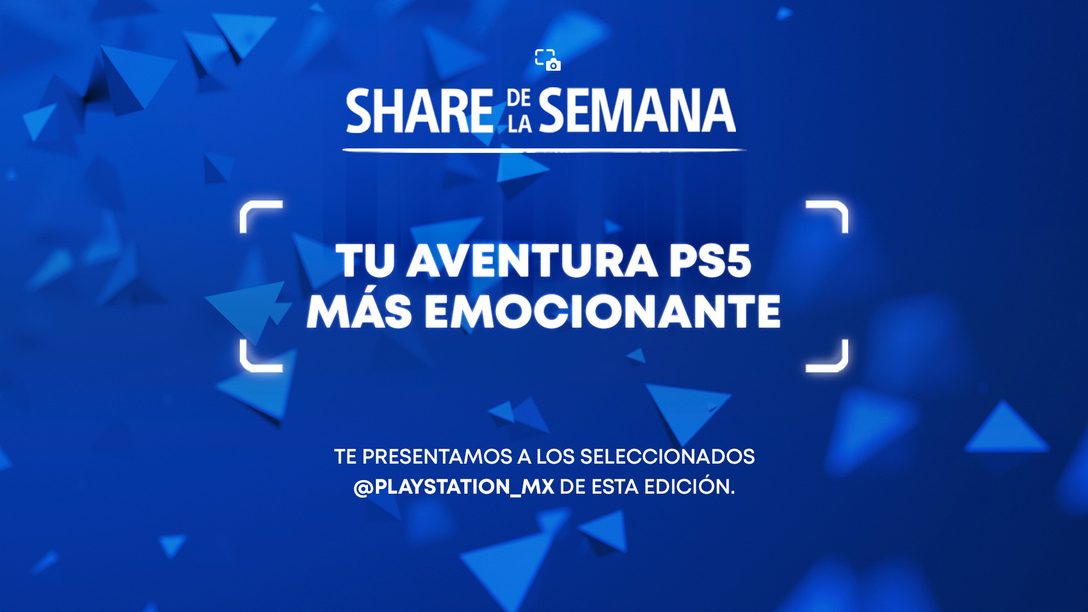 ¿Se sienten identificados con los elegidos de esa semana?
Esta semana recopilamos algunas de las mejores aventuras que han tenido hasta ahora en PS5. Dale un vistazo a las más destacadas mientras esperamos muchas aventuras por venir:
@RhodWulfLeon envía una imagen de Kratos en medio de una intensa batalla.
@ForgottenJasmin capturó una hermosa escena nocturna en Horizon Forbidden West.
@Sadm1nAxel muestra su auto y su amigo de cuatro patas en esta acción.
@gaby_eponine emprende su viaje en Horizon Forbidden West.
@MediumUniform comparte una ubicación espacial oscura y lúgubre.
@DanteSoGa captura a Kratos en medio de un ataque.
@_AdriGutierrez comparte un artístico retrato en blanco y negro.
Comparte tus mejores capturas y no olvides etiquetar a @PlayStation_MX y utilizando el hashtag #ShareDeLaSemanaMX.
Tema: Tu Perro Gamer
¿Qué tan gamer es tu perrito? Tómale una foto, envíala y podrá ser protagonista en el próximo Share de la Semana. 🐶🎮
@fergvega88 se enfrenta a un feroz dragón que escupe fuego.
@Keevin_lpb es agarrado por una bestia en esta captura. ¡Esperamos que esté bien!
Un guerrero ve un dragón volando por encima de la vista en esta acción de @nemeusa.
@daniel41784306 se acerca al final de su aventura en The Last of Us Part I.
@nemeusa captura una hermosa toma nocturna en Ghost of Tsushima.
@RhodWulfLeon comparte un primer plano de Atreus en God of War Ragnarök.
@ForgottenJasmin mira hacia un portal en Returnal.
Busca #ShareDeLaSemana o #PSBlogLA en Twitter e Instagram para ver más momentos del tema de esta semana. ¿Quieres aparecer en el próximo Share de la Semana?
Tema: Tu Perro Gamer
¿Qué tan gamer es tu perrito? Tómale una foto, envíala y podrá ser protagonista en el próximo Share de la Semana. 🐶🎮