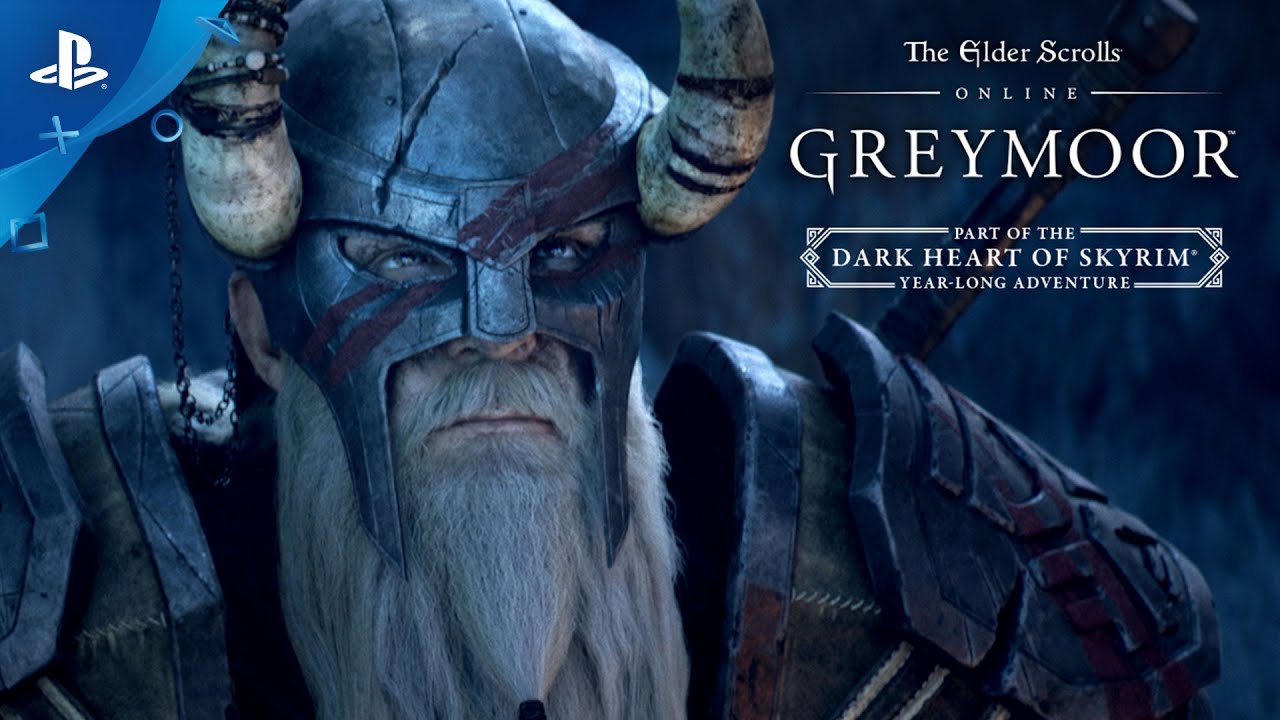 Aventúrense una vez más hacia la legendaria tierra de los Nords con The Elder Scrolls Online: Greymoor y la aventura anual Dark Heart of Skyrim.
Por primera vez desde el lanzamiento de The Elder Scrolls Online, los aventureros de Tamriel podrán explorar las tierras cubiertas de nieve de Skyrim una vez más con el anuncio de un nuevo capítulo: The Elder Scrolls Online: Greymoor. Este nuevo capítulo que llegará a PlayStation 4 el 2 de junio, es una gran parte de la nueva historia anual Dark Heart of Skyrim que empieza con el DLC Harrowstorm en marzo, y continúa a lo largo de todo el año.
Greymoor los lleva a la región de Western Skyrim. Esta nueva zona no solo les permitirá explorar la fría tierra que rodea a la ciudad de Solitude, sino que también ofrecerá una oportunidad para explorar la gigantesca zona subterránea de Blackreach. Cualquiera que haya sido su experiencia con esta parte de Tamriel durante sus aventuras en The Elder Scrolls V: Skyrim, encontrarán el Western Skyrim de ESO, unos 1000 años antes de los eventos de TESV, una tierra familiar pero diferente de la que exploraron previamente, llena de nuevas misiones, mazmorras, jefes y más.
En este nuevo Capítulo, tomarán parte en una inmensa historia de un año y ayudarán a a los Nords a investigar la emergencia de horroríficos y sobrenaturales eventos llamados harrowstorms. Monstruosos vampiros y otras bestias oscuras han emergido de las profundidades debajo de Solitude, y depende de ustedes detener estos oscuros eventos y descubrir el antiguo mal en su centro.
Este nuevo Capítulo también incluye el nuevo sistema Antiquities, que les permite explorar y descubrir antiguas reliquias de todo el continente. Como un aspirante a arqueólogo, descubrirán fantásticos objetos y coleccionables en su misión por descubrir la historia escondida de Tamriel.
Como parte de la aventura anual de Dark Heart of Skyrim, la historia que experimenten en Greymoor Chapter (y el Harrowstorm DLC antes) será parte de una mayor historia que continúa a lo largo de todo el 2020. Por supuesto, la historia de Greymoor es toda una aventura, y el cómo elijan jugar cada nuevo lanzamiento en 2020 depende de ustedes
Un mal antiguo ha despertado debajo de las congeladas tierras de Western Skyrim, y una épica y nueva aventura anual trae a los campeones de Tamriel. Es hora de enfrentar la oscuridad que sale de Blackreach, ¡Skyrim necesita héroes!