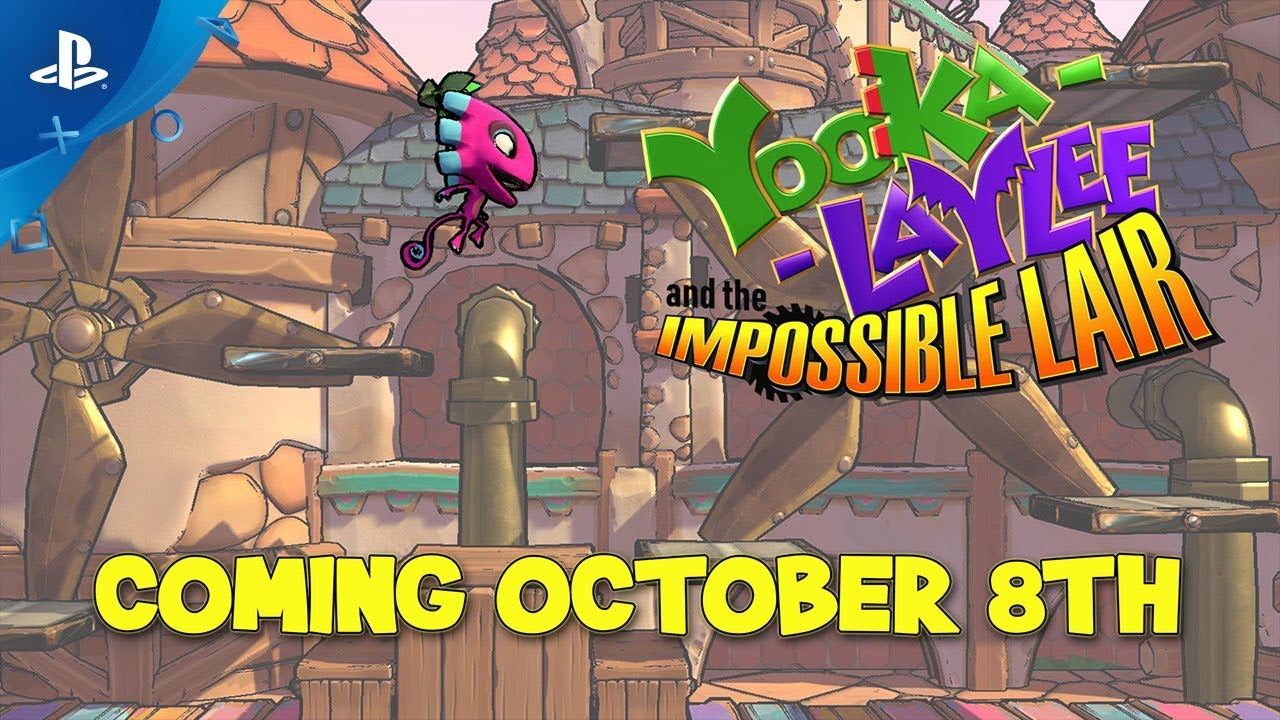 Combinar tónicos en Yooka-Laylee and the Impossible Lair cambiará las cosas en millones de formas.
Estamos entusiasmados por anunciar que Yooka-Laylee and the Impossible Lair llegará a PS4 el 8 de octubre.
Desde el anuncio de Yooka-Laylee and the Impossible Lair, los Tónicos han sido un secreto fuertemente guardado. Si jugaron Yooka-Laylee estarán familiarizados con los Tónicos, ellos garantizan bonus como salud adicional, más energía o acentuar el trasero lagarto de Yooka con unos pantalones azules muy apretados.
En Yooka-Laylee and the Impossible Lair, hemos agregado muchos ingredientes extra a los Tónicos para reinventar las cosas. ¡Y en esta oportunidad también se pueden combinar! Le pedimos a uno de nuestros programadores que calculara cuántas combinaciones diferentes de tónicos eran posibles y reconoció que ese número está por encima del millón. Creemos en tu palabra, Joe.
Los Tónicos se pueden usar para alterar:
Las Reglas del Gameplay
Los jugadores pueden usar Tónicos para ajustar las reglas del gameplay, como agregar más checkpoints o removerlos por completo.
Las Gráficas
Los tónicos ofrecen una variedad de formas de cambiar la apariencia de un nivel. Si son fans de las gráficas en bloques de color verde que le recuerdan mejores tiempos, el Tónico "Game Bee" son lo que necesitan.
La Piel de los Jugadores
Si están cansados de la cola de Yooka, pueden removerla con un Tónico.
Habilidades del Jugador
¡Varios Tónicos mejoran sus habilidades! Corran, naden y escapen más rápido, y doblen esas graciosas curvas.
Nos hemos divertido mucho en la oficina jugando con la combinación de Tónicos. Quitarle la cola a Yooka y darle proporciones más humanas parece ser muy popular entre nuestros raros residentes.
Esperamos ver las combinaciones de Tónicos que hará la comunidad cuando Yooka-Laylee and the Impossible Lair se lance en PS4 el 8 de octubre.