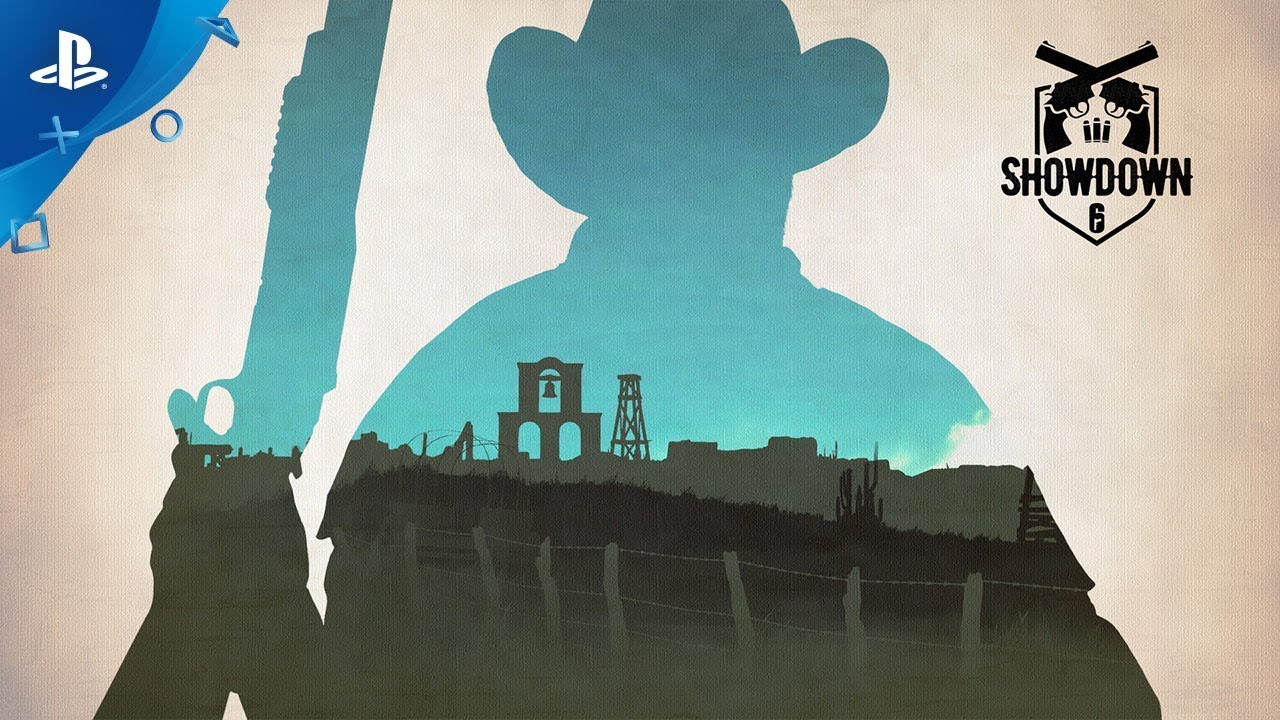 The Law choca contra Gravletop Gang en el mapa de tiempo limitado, Fort Truth.
Una polvorienta fortaleza del viejo oeste. Un reluciente montón de barras de oro. Tres intrépidos Operadores que lo robaron, y tres Operadores respetuosos de la ley que han venido a arreglar las cosas. Este es Showdown, un nuevo evento para Rainbow Six Siege que va desde hoy, hasta el 16 de julio, y que trae un nuevo modo, un nuevo mapa y nuevas recompensas cosméticas para los jugadores de PlayStation 4. Sombreros de vaqueros, placas de sheriffs y todas las marcas y vestimenta del garbo del viejo oeste estarán disponibles para algunos de sus Operadores favoritos, e incluso tendrán un artículo gratuito solo por iniciar sesión.
Showdown tomará lugar exclusivamente en el mapa de tiempo limitado Fort Truth, una ruina polvorienta, bañada por el sol con muros derrumbados que han visto más de una batalla de armas. Las reglas son sencillas: cada ronda es un enfrentamiento 3v3 para asegurar el área, y el oro. Los Operadores disponibles se vestirán con nuevos sombreros y uniformes específicos para Showdown, y se dividirán en dos posiciones: The Law (Atacantes: Ash, Capitão, Glaz, Maverick, y Twitch) y Graveltop Gang (Defensores: Alibi, Caveira, Kaid, Maestro, Rook). Sin embargo no importa a quién elijan, todos empuñarán las mismas armas: la escopeta BOSG.12.2 y el revólver Magnum LFP586. Sin una fase de preparación, sin refuerzos, y HUD limitada, cada ronda de 90 segundos será un veloz tiroteo donde prevalecerán por la agudeza de su puntería y la fuerza de su coraje.
Si se quieren vestir para la ocasión, tendrán que adquirir un paquete de Showdown Collection, el cual contiene un nuevo artículo para la cabeza, uniforme o skin de arma para uno de los 10 Operadores disponibles. Hay 31 artículos exclusivos en la colección, cubriendo un rango de estilos que van desde el estilo incondicional de sheriff del Maestro, hasta el sombrero y el pañuelo de ala ancha de Twitch. Se garantiza que cada paquete contiene un nuevo artículo, así que no tendrán duplicados.
Se les otorgará un paquete gratuito de Showdown Collection solo por iniciar sesión durante el evento Showdown, y pueden ganar otro paquete (así como una skin única para el arma BOSG.12.2) por completar el Ubisoft Club Challenge para el evento. También pueden comprar paquetes en la tienda in-game por 300 R6 créditos cada uno.
Showdown dará un nuevo giro en los intensos combates de Rainbow Six Siege. Enciendan su PS4 y jueguen con PlayStation Plus entre el 2 y 16 de julio para enfrentar a estos frenéticos tiroteos en la frontera y reciban un nuevo y brillante equipo para sus pistoleros.