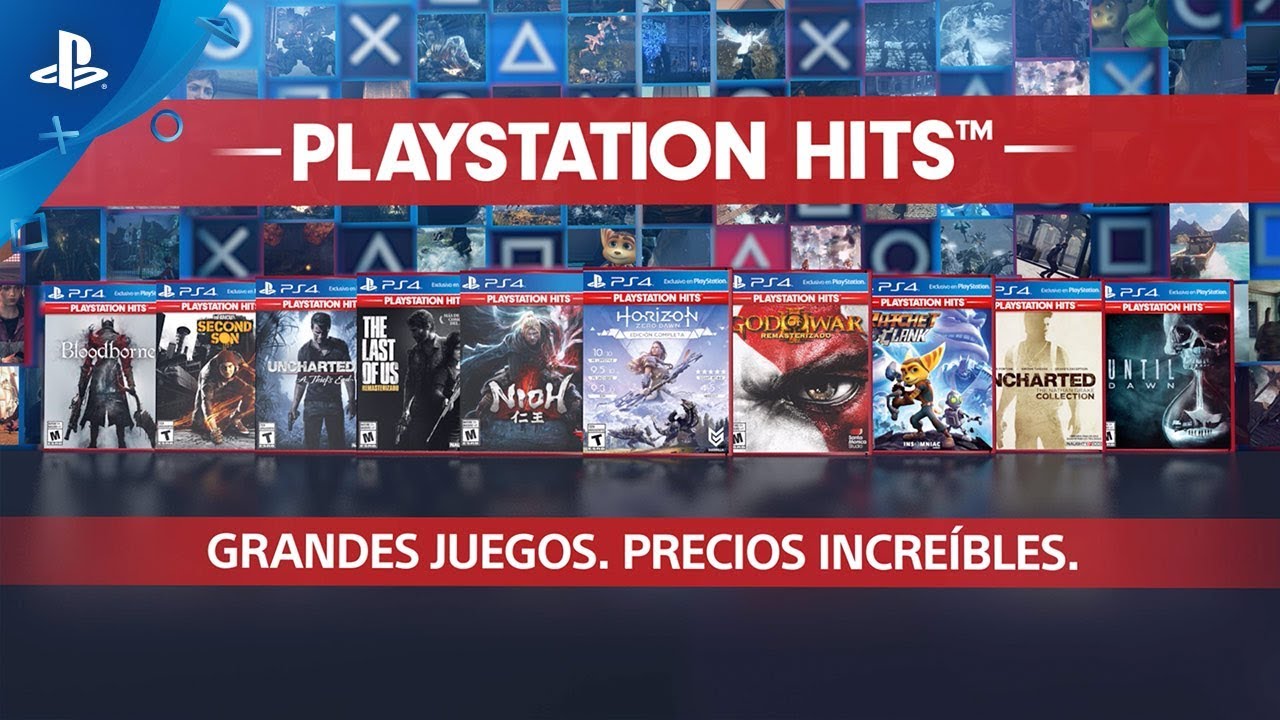 Grandes Juegos. Precios Increíbles.
Me complace anunciar que estamos agregando nuevos juegos a la línea de PlayStation Hits a partir del 28 de junio de 2019. Los títulos de la nueva ola incluyen God of War III Remastered, Horizon Zero Dawn: Complete Edition y Nioh.
Los juegos de PlayStation Hits son fácilmente reconocibles, ya que cuentan con un empaque rojo único en lugar del azul habitual. La siguiente imagen muestra el conjunto completo de juegos que pueden encontrar en el programa el próximo mes. Esta es la lista de juegos disponibles:
Horizon Zero Dawn (Complete Edition)
God of War III Remastered
Nioh
The Last of Us Remastered
Uncharted 4: A Thief's End
Uncharted: The Nathan Drake Collection
Infamous Second Son
Bloodborne
Ratchet & Clank
Until Dawn
Si no están familiarizados, PS Hits es una colección de emocionantes juegos de PlayStation 4 a un excelente precio. Desde galardonados juegos épicos hasta favoritos de la familia, PS Hits es una manera fantástica de ponerse al día con algunos títulos icónicos de PS4 en PlayStation Store para descargarlos.
¡Déjenos saber qué juegos elegirán en los comentarios a continuación! ¡Feliz juego!