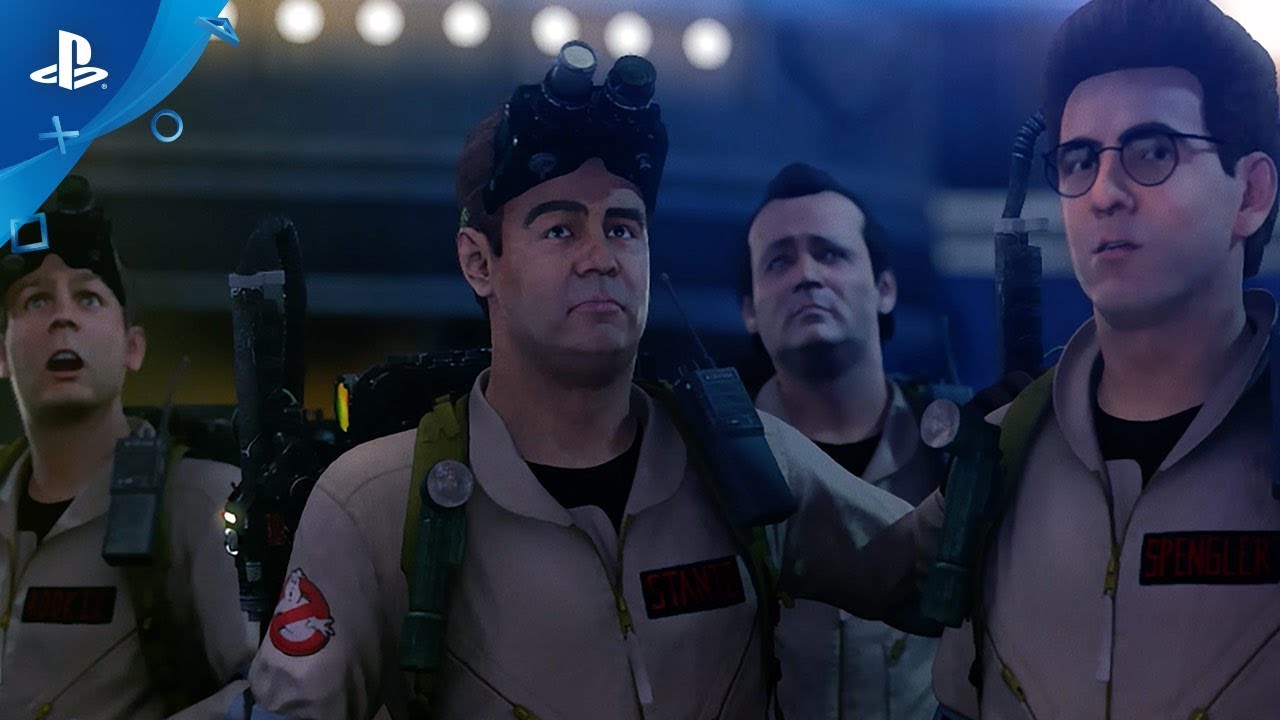 Incluye escenas remasterizadas en 4K de material de la fuente original y texturas e iluminación mejoradas.
¡Hola, lectores del blog! Soy Matt McKnight, director y productor del próximo Ghostbusters: The Video Game Remastered. Así es, traemos grandes noticias hoy para todo el mundo. El juego que se ha conocido como una carta de amor para los fans de los Ghostbusters está regresando en alta resolución.
Aún recuerdo la primera vez que escuché hablar de los Ghostbusters. Se había estrenado en teatros en 1984 y sabia que tenía que verla en la pantalla grande. La vi en el viejo y gran Coronet Theater en San Francisco (el cual ahora es una centro para personas de tercera edad). Lo que siguió fue un gran éxito en creatividad, comedia y construcción de universo. Bill Murray, Dan Aykroyd, Harold Ramis, y Ernie Hudson protagonizaron una de las películas de acción y comedia más exitosas de su tiempo, una cinta escrita por Aykroyd y Ramis.
Más de dos décadas después, se lanzó Ghostbusters: The Video Game, y estaba emocionado pero a la vez cauteloso. Los juegos con licencia a menudo son una idea de último minuto, pero no pude estar más gratamente sorprendido. El juego también fue escrito por Aykroyd y Ramis, y representaba una historia ubicada poco después de los eventos ocurridos en Ghostbusters II. Murray, Aykroyd, Ramis, y Hudson están todos en el juego con sus voces y apariencia. Se convirtió en un juego amado por los fans que los hace sentir como si se unieran al equipo y participaran en una película de los Ghostbusters.
Estamos muy honrados y entusiasmados por anunciar que Ghostbusters: The Video Game Remastered se lanzará el PS4 este año. Todos los videos in-game y escenas se encontraron almacenados en un disco duro de uno de los creadores originales y se remasterizaron en 4K. La fabulosa narrativa y audio se han preservado mientras que se mejoraron las texturas y la iluminación para completar todo el paquete.
Para aquellos que no han jugado el título original, se unirán a los Ghostbusters como en nuevo novato. Usando herramientas como el PKE Meter y el siempre confiable Proton Pack, aprenderán a cazar, pelear y atrapar fantasmas junto al equipo en icónicos escenarios de Nueva York como Times Square y Central Park. Actualizarán sus trampas para fantasmas y el Proton Pack, el cual tendrá modos de disparo alternos como Shock Blast y Slime Blower.
Entrar en salvajes, divertidas y emocionantes aventuras fantasmales con los Ghostbusters a través de toda la acción trajo una gran sonrisa a mi cara, y esperamos que haga lo mismo con ustedes. No podemos esperar por anunciarles más detalles del juego pronto. Hasta entonces y no crucen los rayos.