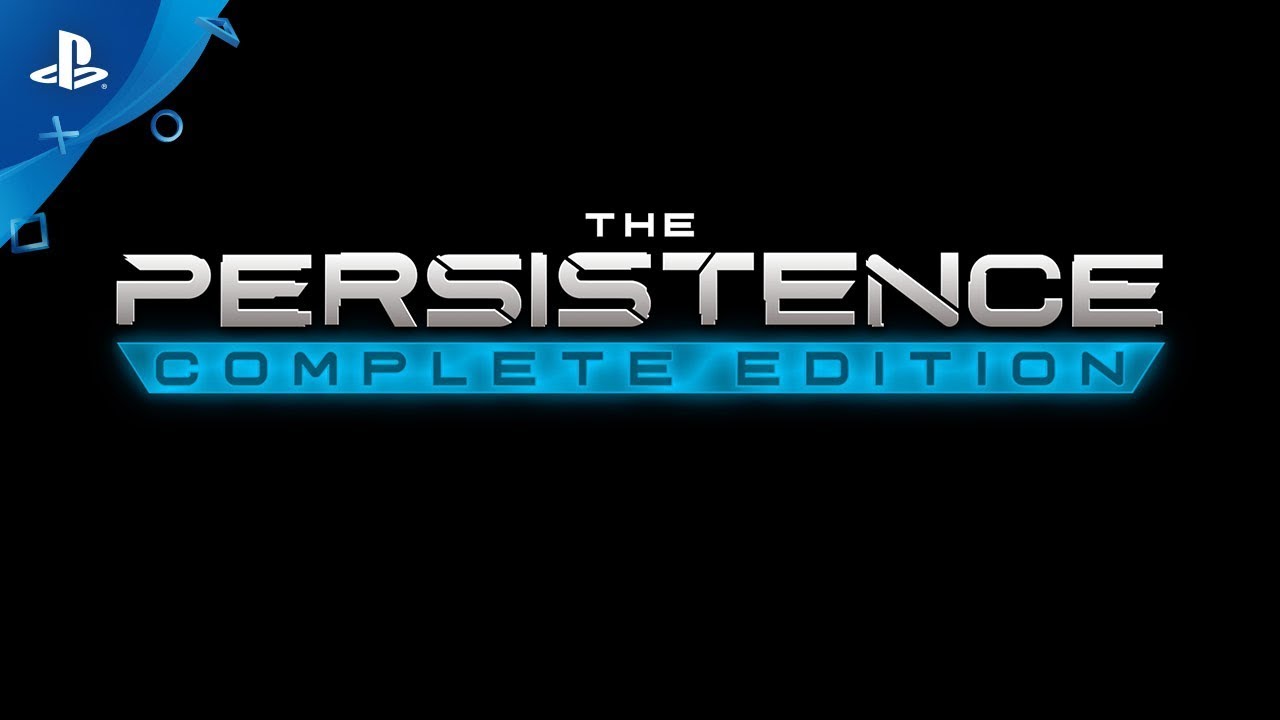 Una actualización gratuita para los que ya tienen el juego, Complete Edition traerá The Persistence a televisores de pantalla plana por primera vez.
Desde que The Persistence se lanzó en julio de 2018, hemos sido abrumados por las reseñas, video blogs y retroalimentación positiva de los jugadores al rededor del mundo. Desde entonces, hemos agregado muchas funciones gratuitas, incluyendo Campaing+, modos de juego nuevos que presentan un nuevo reto, y simplemente una buena afinada.
Complete Edition será la próxima nueva actualización gratuita para todos los que ya tienen el juego, y por primera vez, esta actualización hará que The Persistence se pueda jugar en lo que afectuosamente llamamos televisores de pantalla plana. Traer The Persistence a pantallas no VR permitirá que más personas descubran el terror del espacio en esta mezcla única de roguelike y horror de ciencia ficción. Si quieren probar sus bríos en frente de su pantalla HD o 4H HDR, Complete Edition es lo que necesitan.
Estamos trabajando en muchas funciones para adaptar el juego a la pantalla grande y para asegurarnos de que se mantenga atmosférico, intensamente excitante, y tan jugable como si estuviera en VR.
Para darles un mejor vistazo a las mejoras, acá tienen algunos detalles de parte del equipo en cuanto a nuestros cuatro principales aspectos en los que están trabajando.
Gráficas
Además de una gran cantidad de ajustes del juego, Complete Edition incluirá mejoras gráficas significantes que lo hará miembro de la selección élite de juegos que ofrecen 4K a 60 cuadros por segundo en PS4 Pro, y 1080p a 60 cuadros por segundo en PS4. Se están implementando mejoras de iluminación y efectos de partículas para hacer el mundo atmosférico en su TV, incluidos nuevos efectos visuales como Desenfoque de Movimiento y Aberración Cromática.
Animaciones de Cámara
Para la pantalla grande, hemos agregado nuevas animaciones de cámara para asegurar una sensación natural de movimiento en la nave. La cámara ahora presenta un movimiento sutil de la cabeza cuando se mueven, y transiciones entre diferentes poses, como agacharse y pararse, ahora están animadas para agregar una mayor sensación de conciencia situacional.
Gameplay y Controles
Con mucho de los controles y mecánicas principales conectadas al PS VR, un gran enfoque se ha puesto en asegurar que puedan tener las mismas rápidas y precisas maniobras cuando juegan en una pantalla plana. También hay una nueva manera de interactuar con objetos y recogerlos. Algunas de las únicas y creativas armas del juego como Gravity Hook, han demostrado ser difíciles de usar con precisión en juegos que no son de realidad virtual, así que ahora tienen nuevas maneras para disparar cuando jueguen en su TV.
Presentación e Interfaz de Usuario
Para terminar, pero no menos importante, la información en pantalla y todos los otros elementos de la interfaz de usuario se han actualizado para hacerlos más intuitivos para pantallas planas.
Esta actualización gratuita está próxima a completarse, así que sigan en sintonía para recibir más noticias mientras nos acercamos a su lanzamiento.