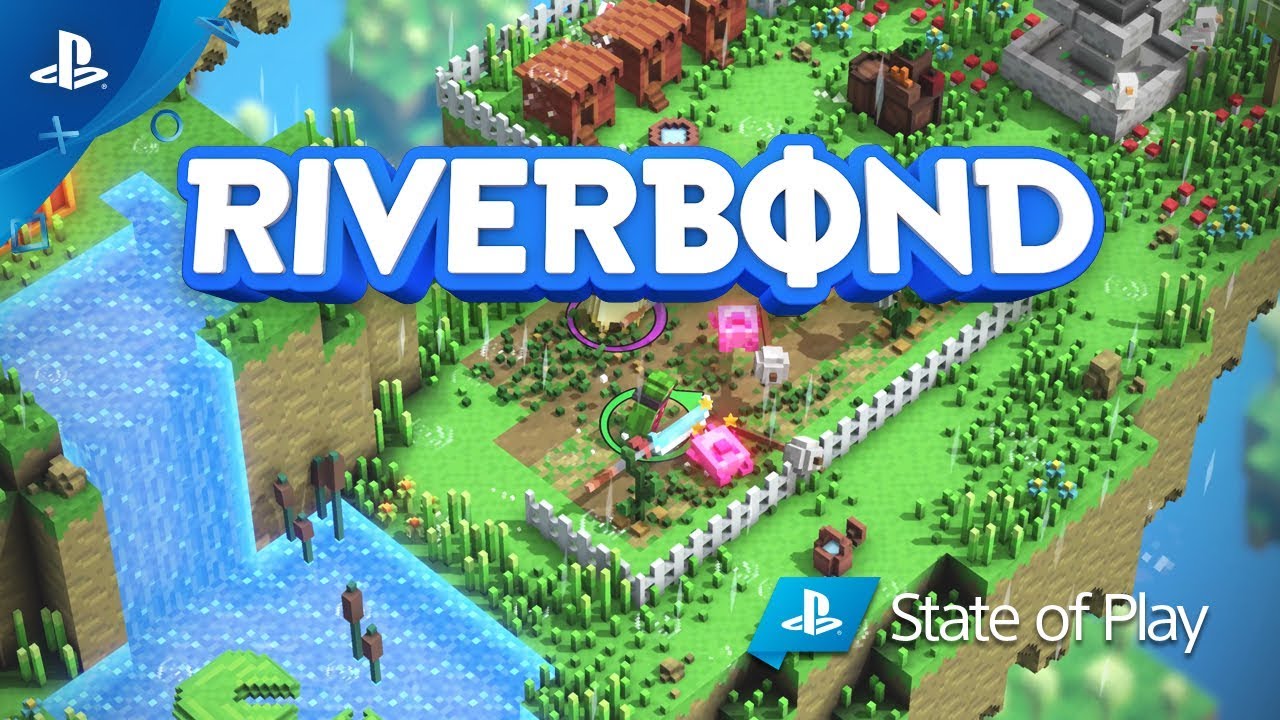 Clásico dungeon crawling con modo cooperativo local y skins de queridos invi-tados de juegos indie.
¡Hola! Soy Vanessa Chia, cofundadora y directora de arte de Cococucumber, los desarrolladores de Planet of the Eyes. Me alegra mucho anunciar que Riverbond, un encantador juego de disparos y acción con estilo voxel, llegará a PS4 este año.
Con un verdadero estilo dungeon crawler, Riverbond te sumerge en un viaje por mundos inolvida-bles donde te enfrentarás a monstruos, descubrirás tesoros y te convertirás en héroe. ¡Queríamos transmitir la nostalgia de los juegos de la era de los 16 bits y dotarla de controles rápidos y fluidos para una vertiginosa acción! Riverbond te permite elegir tu estilo de juego al dejarte elegir entre muchas armas a distancia o cuerpo a cuerpo para luchar contra oleadas de enemigos, acabar con grandes jefes o diezmar por completo todo lo que veas.
Como un juego que tiene su corazón retro latiendo a flor de piel, Riverbond se sentirá familiar pe-ro innovador. Esperamos que el adorable estilo artístico voxel, el modo cooperativo local y las skins de invitados de juegos indie como Enter the Gungeon, Guacamelee!, Bastion y Psychonauts evo-quen esa parte de tu infancia interior (o exterior) y la desates en el mundo de Riverbond.
Una joya voxel
Una de las primeras cosas que llaman la atención de los jugadores que han disfrutado Riverbond en los eventos es su distintivo estilo artístico voxel. Y hay algo que aceptamos plenamente: ¡nos en-canta destruir cosas y hacer estallar a los enemigos en cubos diminutos! Riverbond te permite lan-zarte a la aventura, cortar un poco de césped, sembrar el caos en nuestros bellos mapas hechos a manos y quizás hasta encontrar un par de secretos…
Cooperativo local disparatado
Como somos un estudio canadiense, nos interesa que todos se lleven bien, pero estoy segura de que tus recuerdos de infancia, cuando jugabas con tus amigos o hermanos, distan mucho de haber sido pacíficos. En Riverbond, puedes desahogarte al trabajar en equipo para hacer trizas a los opo-nentes, completar misiones y unirte contra los jefes con tu familia y amigos.
Un tributo a los juegos indie
Riverbond cuenta con ocho skins de invitados seleccionados con mucho cuidado de entre los jue-gos indie que ocupan un lugar muy especial en nuestros corazones. Descubre estos skins ocultos en cofres de tesoro y lleva a estos héroes al mundo de Riverbond en nuestro humilde homenaje a es-tos fantásticos títulos indie. Juega como Shovel Knight (¡con una pala!) en el clásico mundo del cas-tillo, o ve de un lado a otro como Raz de Psychonauts y reúne las pesadillas de los elfos problemá-ticos. Si te gustan estos juegos, ¡entonces la pasarás genial descubriendo a estos y muchos otros personajes indie ocultos en el encantador mundo de Riverbond!
Disponible este año
No pierdas de vista a Riverbond, llegará a la PlayStation Store este año. Espero que nuestro juego te genere bellos recuerdos al fortalecer los lazos con aquellas personas especiales en tu vida.
P. D. ¡Cuídate de BOMB GIRL!