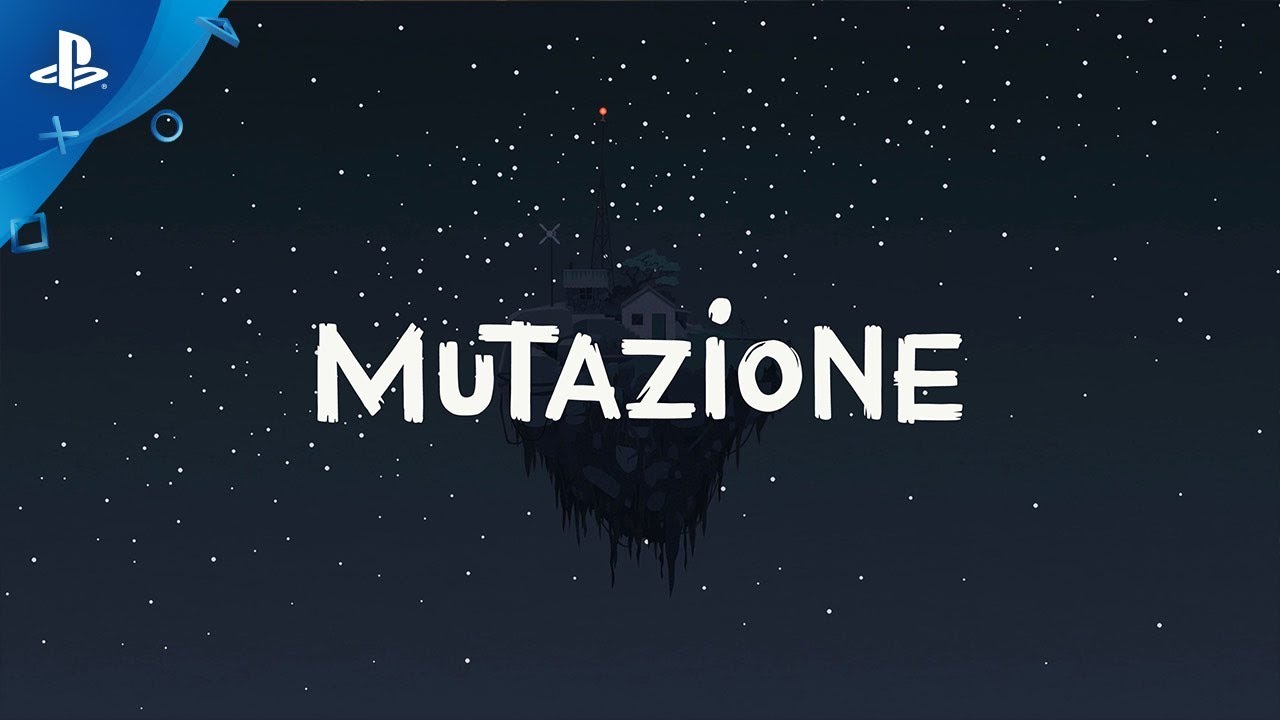 Exploren la extraña y maravillosa comunidad de Mutazione, donde el chisme de una pequeña ciudad se encuentra con lo sobrenatural
Soy Hannah Nicklin, Escritora y Diseñadora de Narrativa en Die Gute Fabrik, y estoy entusiasmada por poder anunciar Mutazione a través de este nuevo teaser tráiler.
Mutazione es un juego de aventura donde el jugoso chisme es tan importante como la parte de "aventura" sobrenatural del juego. El título está lleno de colorido diálogo, diferentes voces de personajes, y amorosas vidas irresistiblemente enredadas. Se basa en el formato de crear un reparto en famosos programas de televisión como Star Trek: Deep Space Nine, Twin Peaks, Grey's Anatomy, o Bojack Horseman.
Hace más de 100 años, un gran meteoro llamado Moon Dragon impactó un centro vacacional tropical, y la mayoría de sus habitantes murieron, pero aquellos que no, siguen en el entorno mutante y fundaron la pequeña comunidad de Mutazione.
Avancen al hoy en día donde juegan como la protagonista Kai mientras viaja a esta extraña y secreta comunidad para visitar a su abuelo enfermo, Nonno. Corran por la villa, elijan con quién quieren hablar, y exploren su camino hacia una semana in-game en un pequeño pueblo de drama y lugares para visitar. Mientras atienden a su abuelo, hacen nuevos amigos, descubren viejas traiciones, desenvuelven secretos guardados hace mucho tiempo, e intentan salvar a todos de una misteriosa oscuridad en el centro de todo…
Die Gute Fabrik es un estudio ubicado en Dinamarca que ha estado haciendo juegos por casi una década. Quizás nos conozcan por Sportsfriends, Johann Sebastian Joust, y Where is My Heart. Hacemos videojuegos que están hechos a mano, con un aspecto moderno, poco convencional y que cuentan historias personales, y Mutazione es nuestra creación más ambiciosa a la fecha.
He estado trabajando como Escritora y Diseñadora de Narrativa para este juego por más de tres años, pero la historia en sí es mucho más larga, al haber estado en la imaginación del Director Creativo, Nils Deneken, por más de una década. Su bella ilustración y diseño llenan agendas y cuadernos de los últimos años.
Recibir la historia de Mutazione ha sido un gran regalo. Junto a un excelente y dedicado equipo, hemos podido desarrollarla y estructurarla en torno a esas ideas incipientes en algo lleno de giros dramáticos, rica caracterización, y un exuberante mundo ilustrado.
El juego también gira en torno a una mecánica de "jardinería" musical generativa, de la que esperamos contarles muy pronto. Pero por ahora, estamos diseñando un mundo en el que queremos que deseen pasar un tiempo, y estamos escribiendo personajes, que esperamos estén ansiosos por conocer.
Pueden jugar una demostración exclusiva de Mutazione en Day of the Devs en Game Developers Conference (GDC) del 18 al 22 de marzo de 2019, o en el stand de Sony en PAX East, del 28 al 31 de marzo de 2019.