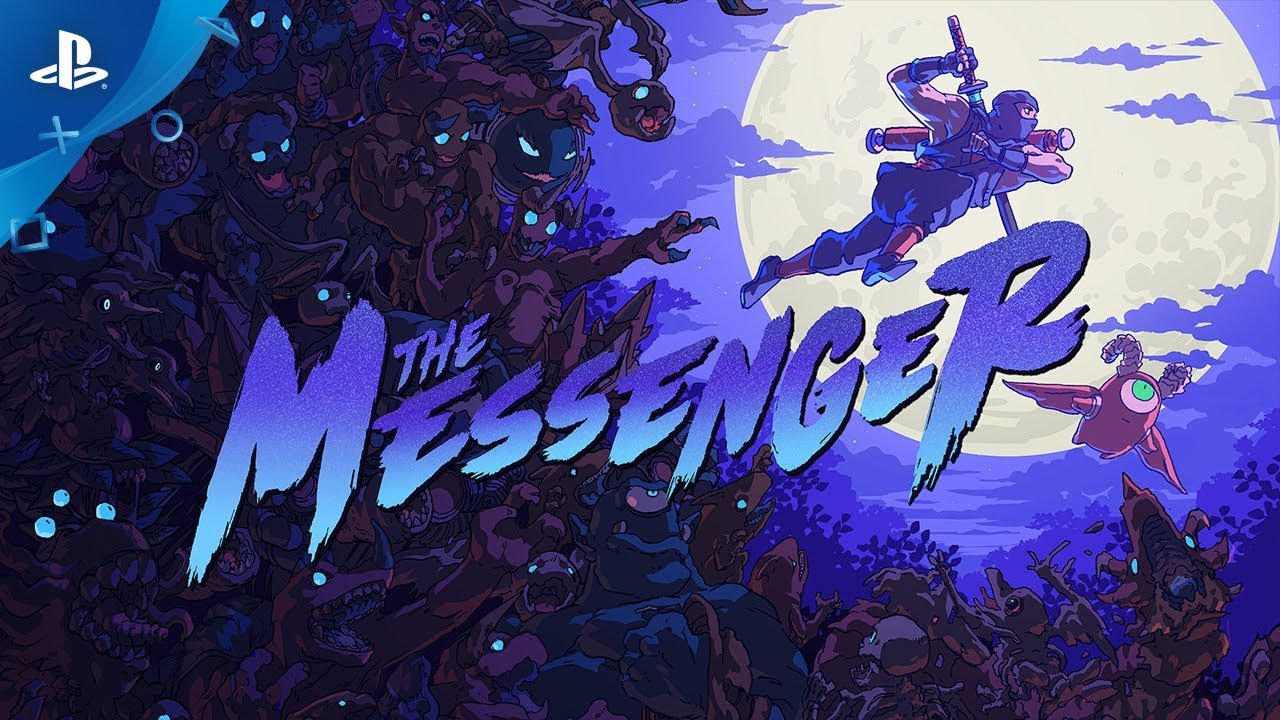 La carta de amor de Sabotage a los viejos clásicos de 8 y 16 bits juega con sus expectativas de una forma sorprendente.
Cuando el director creativo de Sabotage, Thierry Boulanger, tenía ocho años, su abuelo le dio una copia de Ninja Gaiden II. Este evento despertó un interés de por vida en contar historias y crear su propio videojuego. Casi 25 años después, The Messenger, un plataforma de ninjas en 8-bits que se transforma en un metroidvania de 16-bits se estrenó para ser aclamado por la crítica, ganando el Game Award para Best Debut Indie Game de 2018 e incluso fue alabado por los mismos creadores de Ninja Gaiden.
En The Messenger, los jugadores toman el rol de un joven niño que tiene la tarea de llevar un pergamino mágico a lo largo de un mundo maldito, para poder salvar su clan de ser asediado por un ejército de demonios. Mientras que en la superficie, The Messenger puede parece un simple homenaje a los juegos clásicos de plataforma, descubrirán rápidamente que el título juega con sus expectativas para sorprenderlos con su acercamiento al diseño de juego moderno, inteligente escritura y controles muy definidos. El reparto de memorables personajes, así como su cuarta pared y la inclusión de algunas mecánicas de otros géneros de juegos también contribuyen a hacer de The Messenger una verdadera y única experiencia de juego.
Mientras el juego es considerado justo comparado con plataformas de comienzos de los años 90, aún prueba ser un gran reto incluso para los jugadores más experimentados con sus 45 Sellos de Poder que pueden elegir recolectar, así como su único sistema New Game+. También diseñamos The Messenger con la comunidad de speedrunning en mente desde el principio y nos esforzamos por apoyar con entusiasmo la escena de cualquier manera que podamos.
Desde que The Messenger se anunció, los fans nos han estado pidiendo traerlo a PS4, y bueno, la espera ha terminado, y estamos muy entusiasmados porque la familia PlayStation pueda llevar el pergamino y hacerlo con el DualShock 4 desde el 19 de marzo.
Pero eso no es todo. Más adelante, la historia de The Messenger dará un giro inesperado con el lanzamiento de una expansión gratuita llamada Picnic Panic. Esta tonta aventura probará sus habilidades incluso más cuando nuestro ninja se dirija hacia Voodkin Island para poder frustrar el malvado plan de Barma'thazël.
Sabotage es un estudio independiente ubicado en la ciudad de Quebec, conformado más que todo por desarrolladores veteranos con una profunda pasión por los videojuegos retro y la actitud punk. Esperamos que disfruten The Messenger ya que fue creado con mucho amor para recuperar esos recuerdos de los juegos de otra era, y al mismo tiempo mantenerlos al tanto de los juegos modernos.