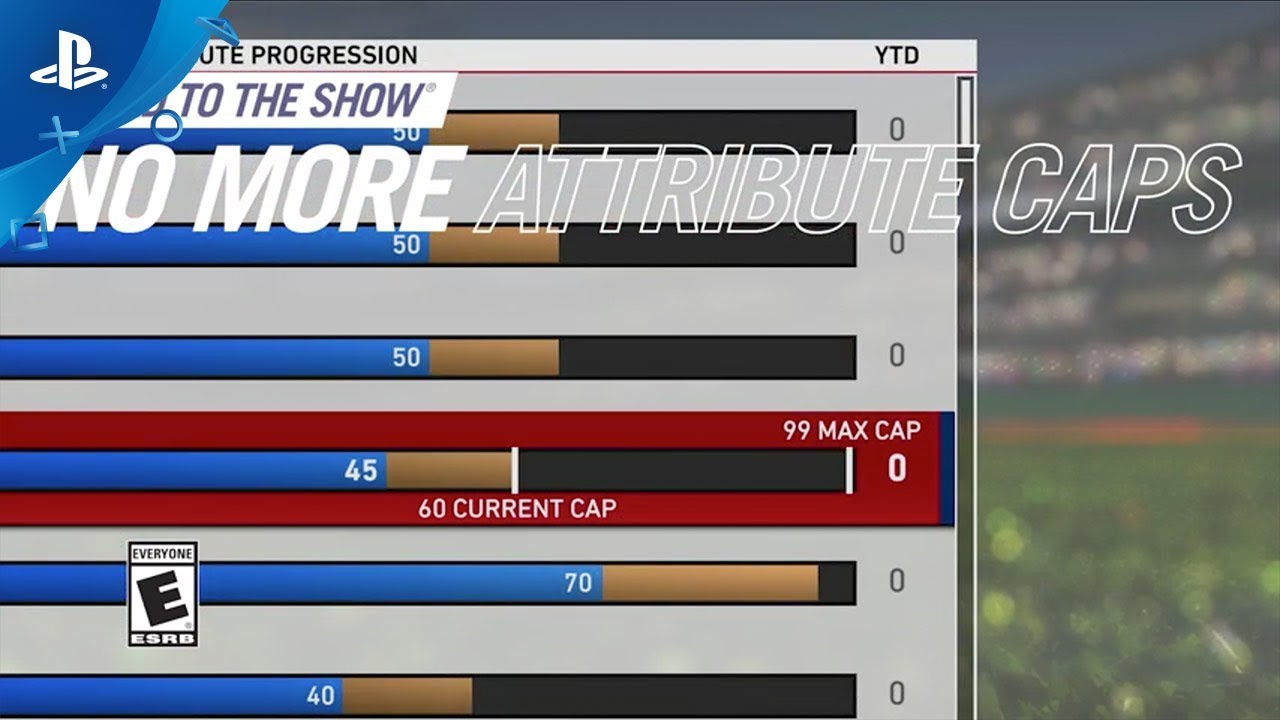 Definan quiénes son, tanto como jugador o como compañero de equipo, mientras persiguen el gran sueño de la liga.
Road To The Show es un modo de juego donde se crean a ustedes mismos (o a su alter ego). El objetivo es simple: ser reclutados, llegar a The Show, y eventualmente al Hall de la Fama. Para MLB The Show 19 hemos agregado nuevas funciones y hemos modificado otras para ofrecerles la mejor versión del modo a la fecha.
Primero: no hay límites de atributos en MLB The Show 19. Así es, si quieren ser un dios del béisbol, ahora es posible… pero no será fácil. Los arquetipos han sido revisados, y las elecciones representan la forma en que su jugador se acercará al juego. Cada arquetipo determina lo rápido que progresan en ciertos atributos.
¡Demos un vistazo a algunas de las nuevas características en Road To The Show!
Crecimiento de Personalidad y Relaciones
Su juego en el campo no será lo único que determinará lo buen buen jugador que serán. El Crecimiento de Personalidad y Relaciones son nuevos este año en MLB The Show. Estos ayudan a establecer la personalidad de su jugador en el vestuario basados en cómo interactúan con los demás. ¿Son un Maverick, Lighting Rod, Capitán o el Corazón y Alma del equipo? Mientras mejoran el nivel en cada árbol de personalidad y relación, desbloquearán ventajas, y también las podrán impulsar. Todas las ventajas se alinearán a su rol en la dinámica del juego.
Retos In-game
Cuando se les presenta un desafío, así sea en el campo o durante el entrenamiento, podrán buscar mejorar y esforzarse. La nueva estructura de los Challenge en RTTS puede ser cualquier cosa: un número de juegos o solo un turno crucial al bate. Controlen lo alto que van a poner la barra, y como resultado, cuánto pueden ganar al tener éxito. Solo pueden ganar al completar los Retos, y si fallan, no se preocupen. ¡No serán castigados!
Entrenamiento Jugable
En MLB The Show 19, tendrán sesiones de entrenamiento que les permitirá jugar mini-juegos interactivos que afectan directamente sus ganancias en el gimnasio.
Asegúrense de ver la transmisión en vivo del jueves a través de Twitch para tener más información de estas y otras mejoras de Road To The Show.  
Este es un año especialmente emocionante para nosotros aquí en PlayStation. Estamos encantados de dar la bienvenida a una nueva clase de Leyendas al equipo, incluidos algunos grandes de todos los tiempos, ¡y estamos aún más emocionados de mostrar lo que tenemos para ustedes en The Show 19! Mientras tanto, asegúrese de ver The Show Nation, nuestras cuentas de Twitter, Facebook, e Instagram desde ahora hasta el 26 de marzo para obtener las últimas actualizaciones.