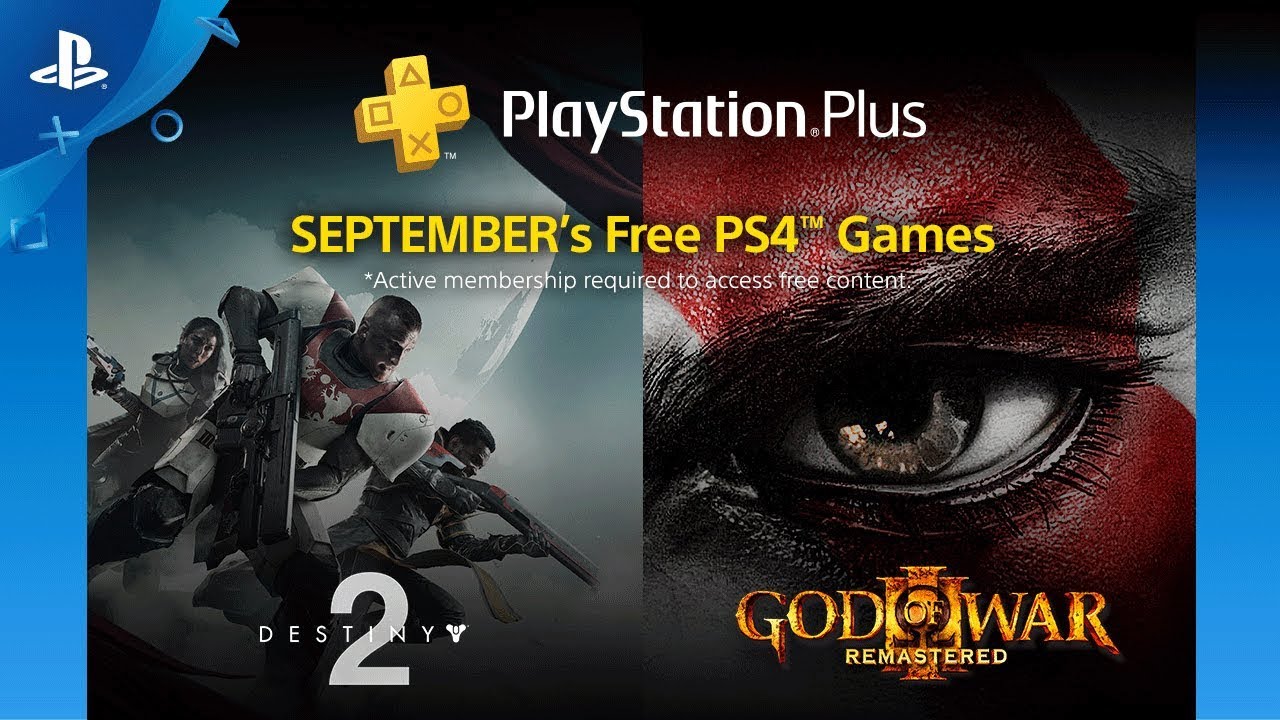 Destiny 2 y God of War 3 Remastered lideran la alineación de septiembre de PS Plus.
Tenemos una fabulosa alineación para septiembre, así que vayamos al grano y veamos los juegos gratis para el mes.
¡Primero que todo, tenemos Destiny 2! Como algo especial, el juego está disponible en PS Plus desde hoy, una semana antes, así pueden aprovechar la prueba gratuita de 24 horas de Gambit, el nuevo modo híbrido PVE & PVP de Destiny 2: Forsaken, que empieza el 1 de septiembre a las 10:00 AM Hora del Pacífico*. ¡Así es, ya pueden tener Destiny 2! Reúnan a sus amigos en Gambit, y prepárense para Destiny 2: Forsaken**.
Este mes también tenemos God of War III Remastered. Jueguen como Kratos mientras se levanta desde las profundidades más oscuras de Hades para escalar las alturas del Monte Olimpo en busca de venganza. Armado con cuchillos de doble cadena y una variedad de armas y magia, Kratos debe enfrentarse a las criaturas más letales de la mitología mientras resuelve intrincados rompecabezas a lo largo de su inmisericorde búsqueda para destruir a Olimpo. God of War III: Remastered estará disponible para su descarga a partir del 4 de septiembre.
La alienación de PlayStation Plus de este mes también incluye:
Como recordatorio, los juegos de bonificación de PlayLink y PlayStation VR también están disponibles para descargar como parte de su membresía de PS Plus.
En el juego de terror en primera persona Here They Lie de PlayStation VR, exploren una ciudad de pesadilla habitada por criaturas extrañas y malévolas, donde los inquietantes encuentros y entornos cobran vida. Here They Lie estará disponible para los miembros de PS Plus hasta el 2 de octubre.
En Knowledge is Power, un título de PlayLink, este juego de grupos seguramente los divertirá mientras burlan a sus oponentes con una enorme variedad de preguntas y desafíos tácticos. Asegúrense de tener un dispositivo móvil compatible y una aplicación complementaria y ¡estarán listos para jugar! Knowledge is Power estará disponible hasta el 6 de noviembre.
Y ahí los tienen. ¡Otro gran mes de PS Plus. ¡Hasta la próxima!
*Se requiere una copia de Destiny 2, y una copia de Destiny 2: Forsaken no se requiere para la prueba gratuita de 24 horas.
**Juego de Destiny 2, las Expansiones I y II Destiny 2, y Destiny 2: Forsaken se requieren para jugar Destiny 2: Forsaken, se venden por separado.