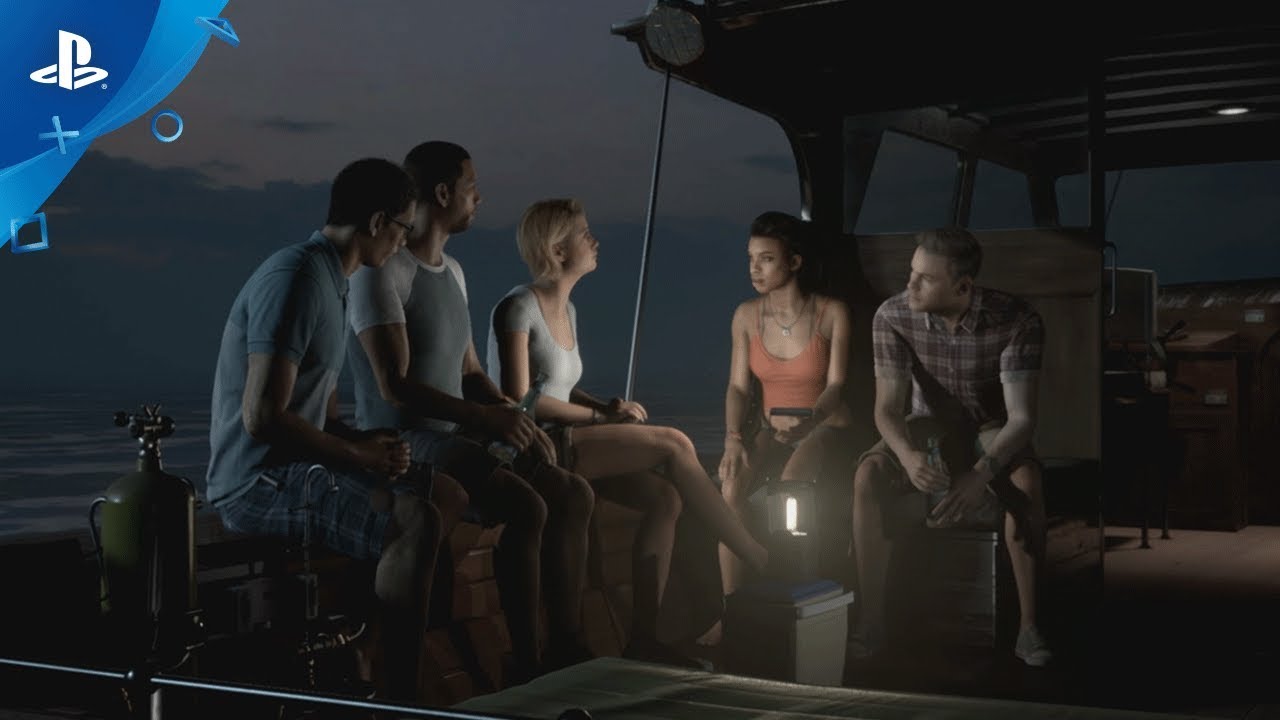 Todos los personajes jugables pueden sobrevivir… y todos pueden morir. Una nueva serie de cinemáticos e independientes juegos de horror con Man of Medan, su primera entrada, que se lanza el próximo año.
Hola a todos, soy Pete Samuels, CEO y Executive Producer de Supermassive Games. Estoy muy entusiasmado por poderles hablar hoy de The Dark Pictures Anthology, una serie de videojuegos independientes de horror. El primero de la serie se llama Man of Medan, y se lanzará en 2019.
En Supermassive tenemos la pasión de entregar poderosas historias cinematográficas, y seguimos títulos como Until Dawn y The Inpatient contando historias de horror que esperamos que los jugadores quieran jugar. Cada juego en la serie traerá una nueva historia, ubicación y personajes. El formato de Antología nos da la oportunidad de acceder a una variedad de subgéneros de horror. Hemos identificado 39 que nos encantaría representar en la Antología, ¡pero eso tomaría algo de tiempo!
La historia de Man of Medan empieza en un bote de buceo en el Sur del Pacífico. Se rumorea que pueden realizar el hallazgo de un naufragio de la Segunda Guerra Mundial, y con toda la celebración que habrá en cubierta, nuestro grupo de 4 jóvenes norteamericanos y su capitán Fliss, prepárense para lo que será el viaje de su vida… pero ese no es del todo el plan. A medida que el día pasa, y una tormenta se aproxima, ellos se encontrarán atrapados a bordo de un barco fantasma. Sometidos al estrés y terror inimaginables, deben encontrar una forma de escapar de la nave y su siniestra historia.
Man of Medan, como todos los otros juegos en Dark Pictures Anthology, es altamente rejugable. De hecho, hay más derivación en la historia en Man of Medan que en cualquier otro de nuestros juegos previos. Hay múltiples finales y múltiples escenarios basados en las decisiones que toman en el juego. Pero tengan cuidado ya que todos los personajes pueden vivir, y cualquiera y todos ellos pueden morir, dependiendo de las decisiones que ustedes tomen.
A través de los ojos de los protagonistas descubrirán los secretos de los misteriosos que rodean al infortunado navío. Entender esto puede salvar sus vidas, pero si todos escapan o no, depende de ustedes.
Crear este proyecto ha sido de mucho entusiasmo para todos nosotros y no podemos esperar a que la gente empiece a jugar Man of Medan y los juegos que le siguen en The Dark Pictures Anthology.