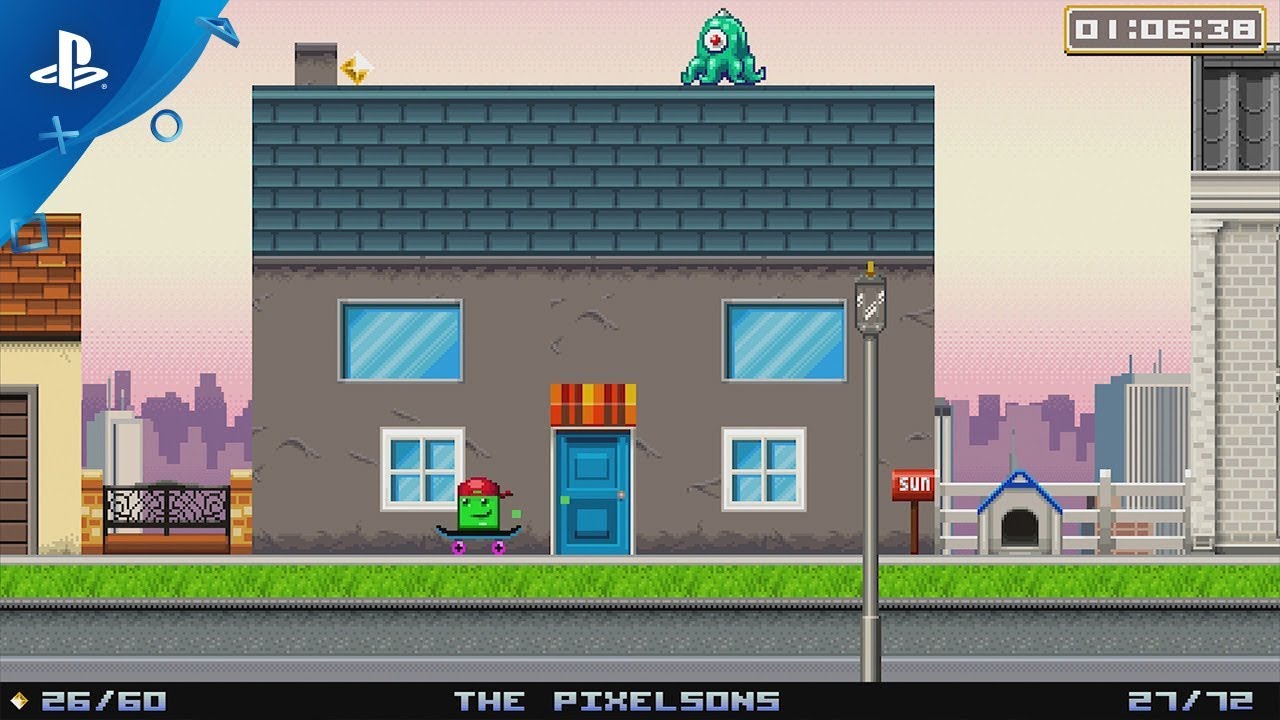 ¡Sean parte de la historia de los videojuegos en esta aventura retro!
Cuando hablé por primera vez con Richard Hill-Whitall, dos cosas fueron inmediatamente obvias: tenía un profundo amor y respeto por la historia de los videojuegos, y era un apasionado del pixel art. No me sorprendió que eligiera unir estas pasiones en su propia creación, un juego llamado Super Life of Pixel.
Rich y su pequeño equipo de "codificadores de dormitorio" en Super Icon recrearon meticulosamente 19 sistemas legendarios que abarcan tres décadas de videojuegos. Prestaron especial atención a los estilos de arte, las limitaciones técnicas y la "sensación" intangible de cada sistema y sus respectivas épocas. Podrán reconocer de inmediato algunas de estas consolas de inspiración clásica, y otras podrán ser nuevas para ustedes, pero todas desempeñaron un papel importante en la construcción de esta industria que amo. ¡Y además de eso, son muy divertidas!
Entonces, cuando se propuso que nuestro viejo estudio, WhiteMoon Dreams fuera el editor de Rich y ayudara a llevar Super Life of Pixel a PS4 y PS Vita, aprovechamos la oportunidad.
Después de meses de arduo trabajo entre WhiteMoon Dreams y Super Icon, nos enorgullece anunciar que Super Life of Pixel se lanzará en PS4 y PS Vita el 22 de agosto.
En esencia, este juego es una divertida lección de historia. Con cada sistema que conquisten y desbloqueen, tienen la oportunidad de aprender más sobre las consolas originales en las que están inspiradas, hasta las especificaciones de hardware y software de la época. Considérenlo un museo viviente y jugable de la historia de los videojuegos, en el que morirán. Mucho.
También traemos algunas mecánicas de la vieja escuela. La paciencia y la estrategia serán su boleto a la victoria. Como dijo un día Rusty: "En este tipo de juegos: la velocidad mata y la avaricia mata". Se trata de pensar en el nivel y tratarlo más como un puzzle de plataformas. Muévanse, piensen, salten o mueran. Eso es Life of Pixel.
Queremos agradecer a nuestros increíbles socios en Super Icon y a toda la familia PlayStation por trabajar con nosotros para brindarles esta experiencia.
¡El 22 de agosto, enciendan su PS4 o PS Vita y jueguen su parte en la historia de los videojuegos, empálense con objetos afilados y salten como si su vida dependiera de ello en Super Life of Pixel! No podemos esperar a que la comunidad de PlayStation lo tenga en sus manos y nos haga saber lo que piensa.