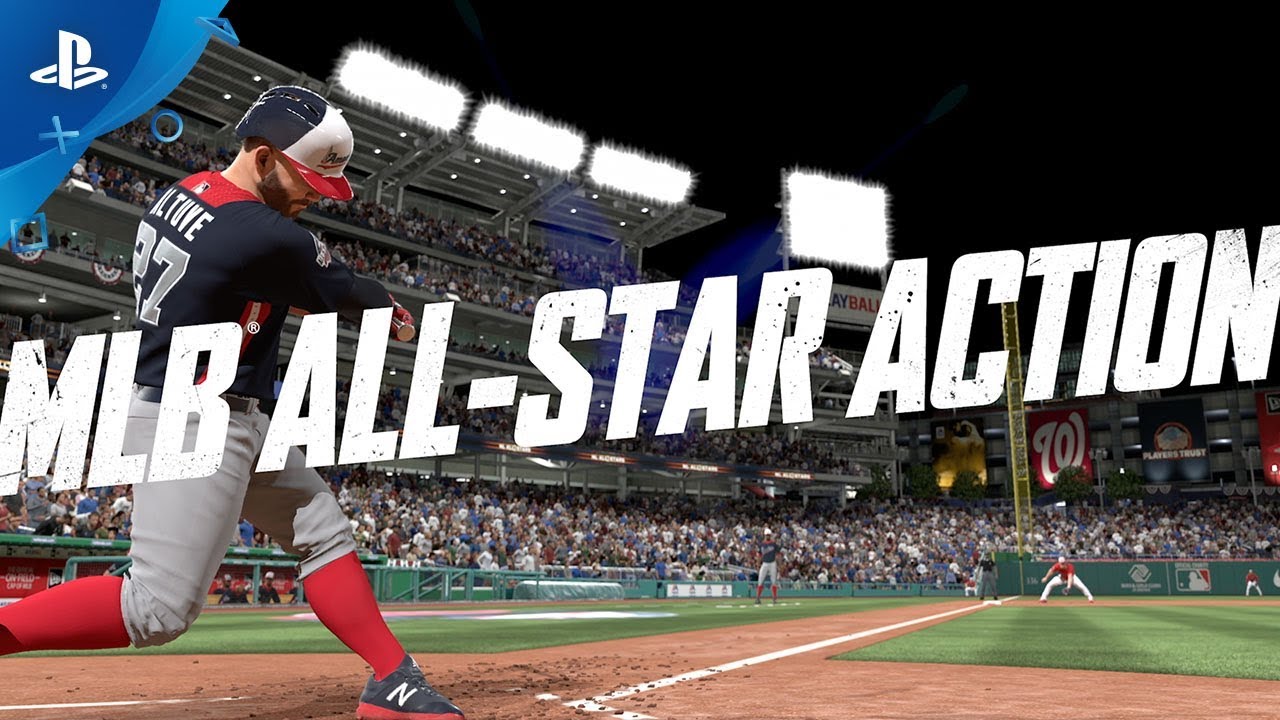 Los miembros de PS Plus pueden reclamar 10 paquetes estándar gratis de MLB The Show 18 hasta el 7 de agosto.
¡Las vacaciones de mitad de año sacan lo mejor del béisbol durante All-Star Week! Y MLB The Show 18 hace todo lo posible para ofrecerles la mejor experiencia de los videojuego de béisbol con nuevas recompensas relacionadas con All-Star y eventos por tiempo limitado, además de una gran venta y premios.
Nueva Edición All-Star
Desde hoy, reemplazaremos nuestra Edición MVP con la Edición All-Star, disponible solo en PlayStation Store.
Esta nueva edición agrega de inmediato jugadores de calibre All-Star a su escuadrón Diamond Dynasty, otorga equipo potenciado para su jugador personalizable creado en Road to the Show y además proporciona valiosos elementos para construir un club ganador de un campeonato en el Modo Franchise.
La Edición All-Star incluirá:
El Juego
11,000 Tiquetes
Mission Starter para Gold Player
Mission Starter para Diamond Player
3 artículos Gold Sponsor
2 artículos Gold Equipment
1 artículo All-Star Equipment
1 artículo All-Star Flashback
Jump Start Pack (24 artículos Silver Player)
10 Paquetes estándar
30 MLB The Show temas de PS4
1 Estadio Clásico
10 Paquetes Estándar para PlayStation Plus
Para todos los miembros activos de PlayStation Plus, también tenemos una oferta especial. Desde hoy hasta el 7 de agosto a las 12:00 AM Oriente, los miembros de PlayStation Plus pueden recoger 10 paquetes estándar gratis para su juego de MLB The Show 18. Recójanlos acá.
MLB The Show 18 Venta de Tiquetes
Entre el 13 de julio a las 12:00 AM y el 24 de julio a las 11:00 AM., todos los tiquetes comprados en PlayStation Store tendrán un 50% de descuento.
Nuevos Eventos y Recompensas en el Juego
La celebración continúa en el popular modo Diamond Dynasty, que estará cargado con el contenido temático del juego All-Star.
Varias misiones de tiempo limitado están disponibles en julio para ganar Flashbacks y Legends All-Star como el miembro del Salón de la Fama Tony Gwynn. Las misiones requieren jonrones y ponches de pitcher, así que agreguen a sus jugadores favoritos para enfrentarse a otros equipos de todo el mundo o prueben el modo single-player.
Al llegar al fin de semana All-Star de MLB, busquen tres grandes eventos All-Star en línea. Estos eventos son juegos más rápidos de tres y seis entradas con reglas especiales para la alineación. Es una gran oportunidad de ganar más Flashbacks All-Star para agregar al equipo de sus sueños mientras juegan con sus mejores jugadores de la Liga Nacional y Americana. Las misiones y eventos de Diamond Dynasty requieren una conexión a Internet y una suscripción activa a PlayStation Plus.
¡Mientras juegan en Diamond Dynasty, den un vistazo a otros Programs para ganar a Babe Ruth, Jackie Robinson, Stan Musial, Mike Piazza, Frank Thomas y otros grandes de todos los tiempos para completar su escuadrón de fantasía!
Estén atentos a MLB The Show en Facebook, Twitter e Instagram mientras visitamos la capital de la nación y vemos todas las festividades de All-Star Game. O visiten theshownation.com para unirse a la comunidad y leer sobre las últimas noticias y contenido en MLB The Show 18.