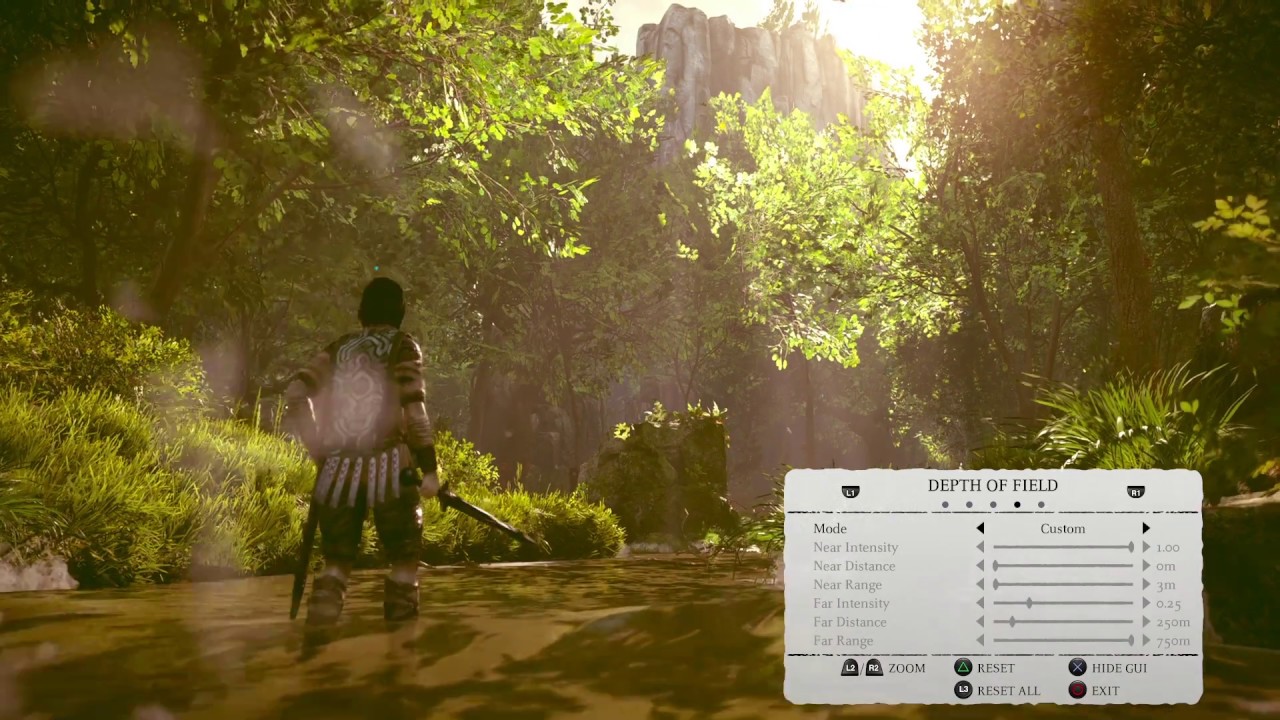 Vean una galería de imágenes capturadas por el equipo de Bluepoint Games.
Shadow of the Colossus ha sido admirado desde hace mucho tiempo por sus impresionantes paisajes y vistas increíbles, sin mencionar los colosos mismos.
A medida que reconstruimos las imágenes para el juego desde cero (literalmente), una de las cosas que decidimos que debíamos incluir fue un Photo Mode. Nos encontramos pasando cada vez más tiempo con Photo Mode a medida que el sistema tomaba forma, tomando fotos creíamos que capturábamos momentos únicos e impresionantes. Vean a continuación algunas de las fotos que el equipo de Bluepoint capturó durante el desarrollo.
Lo que hace que Photo Mode se destaque es su potencia y flexibilidad. ¡Es una suite completa de ajustes de fotos integrada en el juego para ustedes! A todo lo que tuve acceso como Director de Arte, ustedes tienen acceso como jugadores. Pueden comenzar con un filtro y ajustar todo el camino hasta el color equilibrando las sombras, los medios tonos y los reflejos. Luego, además de eso, controlan la profundidad de los rangos de campo y las cantidades, además de la viñeta. ¡Eso es tener mucho control!
Ajustar la cámara para obtener esa toma perfecta es muy fácil. Ser capaz de cambiar la cámara del jugador al caballo ofrece un montón de posibilidades. Permitir que el equipo tuviera toda la libertad con eso fue increíble. La cantidad de vistas diferentes que pueden lograr es ilimitada. Para mejorar, poder rotar la cámara 90 grados en cualquier dirección para generar imágenes verticales significa que muchas fotos se usarán como fondos de pantalla del teléfono celular. Eso no es todo: pueden dejar algunos de los filtros funcionando mientras juegan, lo que les otorga un emocionante grado de control sobre cómo el juego se ve en movimiento.
¡Espero con ansias llevar esto a las manos de la comunidad y ver las asombrosas cosas que se le ocurren! ¡Solo queda un poco más para el lanzamiento de Shadow of the Colossus el 6 de febrero!