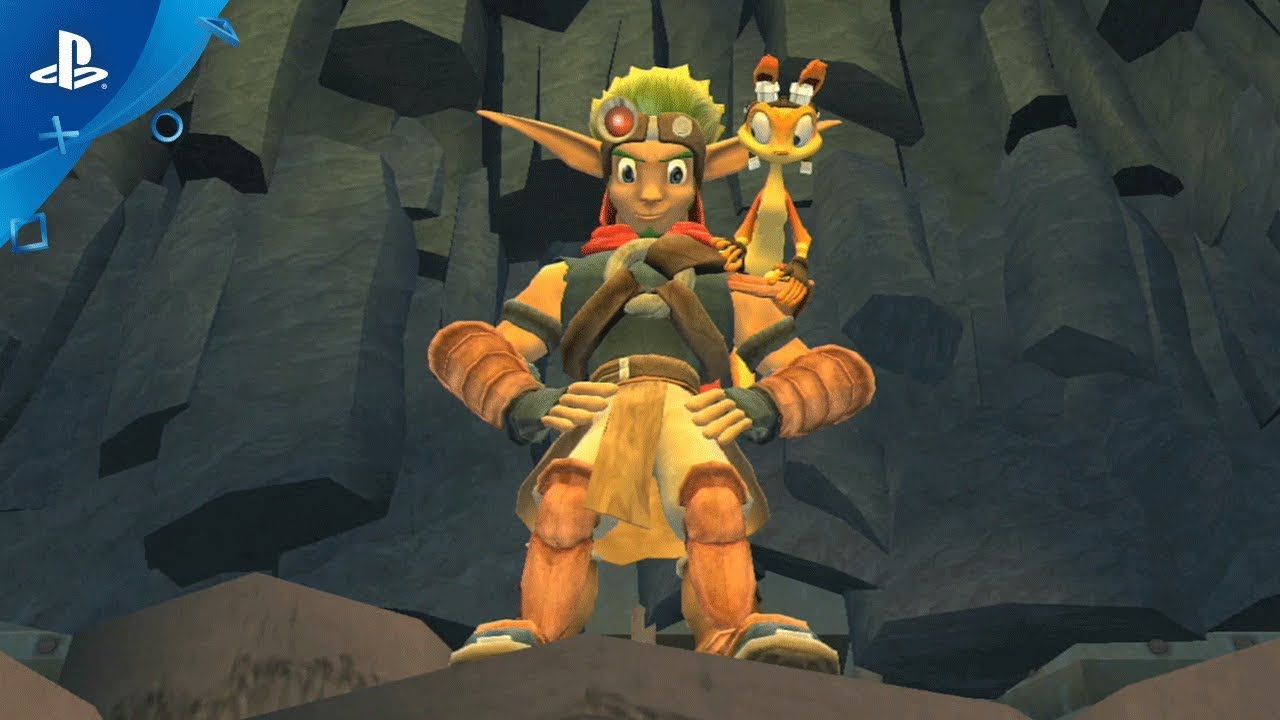 Completen la colección de Jak and Daxter en PS4 con el lanzamiento de Jak II, Jak 3 y Jak X Combat Racing la próxima semana.
Han pasado unos meses desde que Jak y Daxter: The Precursor Legacy ha estado disponible en la PS4 mediante descarga desde PlayStation Store. La hemos pasado muy bien reviviendo nuestros buenos recuerdos del juego, y es por eso que estamos muy contentos de anunciar que Jak II, Jak 3 y Jak X Combat Racing estarán disponibles para su descarga en PlayStation Store el 6 de diciembre. Los juegos se ofrecen individualmente o se pueden comprar como un paquete.
El 14 de octubre de 2003, Naughty Dog lanzó Jak II para el sistema PlayStation 2, y sucedió algo increíble para la franquicia de Jak and Daxter: Jak habló por primera vez, permitiéndoles a los jugadores escuchar y experimentar el propio punto de vista de Jak usando su voz, en vez de confiar únicamente en las ingeniosas bromas y exposición de Daxter. Este fue el comienzo de algo especial, y la franquicia continuó alcanzando nuevas alturas con el lanzamiento de Jak 3 y Jak X, en parte debido a esta simple adición.
Al darle voz a Jak, Naughty Dog pudo explorar nuevas técnicas narrativas que les permitieron crear un mundo más rudo con una historia mucho más desarrollada y evolucionada. Jak and Daxter evolucionaron de caprichosos y ligeros personajes de plataforma a una visión mucho más oscura del mundo pasado de un futuro donde Jak and Daxter se encuentran enfrentados contra múltiples fuerzas oscuras que se mueven contra ellos.
Los trozos narrativos que Naughty Dog exploró en Jak and Daxter sentaron las bases para la evolución de su narración altamente innovadora. Los puso en el camino que condujo a la creación de futuras franquicias taquilleras como Uncharted y The Last of Us, y pensar que todo comenzó con darle a Jak su propia voz.
Para celebrar el rico legado de Naughty Dog, tenemos el placer de presentarles estos clásicos de Jak & Daxter en PS4.
Esperen, ¡hay más! Para ayudar a que estos juegos sean aún más nostálgicos, den un vistazo al Legacy Dashboard Theme en PlayStation Store, también disponible el 6 de diciembre. Cuando vemos este tema en nuestra consola PS4, no podemos dejar de pensar en nuestros buenos recuerdos de juego. Esperamos que sientan lo mismo también.