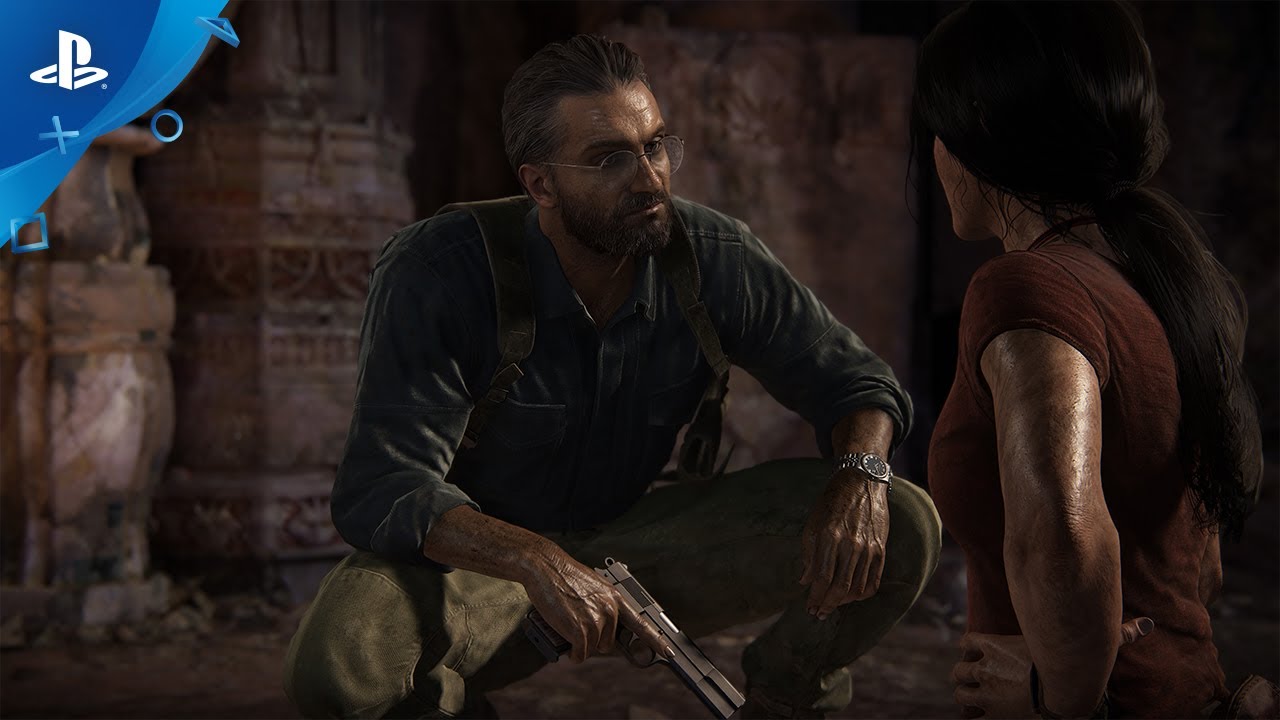 Naughty Dog mostró gameplay nunca antes visto del juego en E3 2017. ¡Ahora todos los pueden ver!
La semana pasada en E3, estuvimos entusiasmado por compartirles más de lo que hemos estado trabajando en Uncharted: The Lost Legacy, incluyendo el debut de nuestro nuevo tráiler de historia y un demo del gameplay nunca antes visto en el booth de PlayStation. Sin embargo, queríamos asegurarnos de que todos los que no lograron ver el show tuvieran su oportunidad de verlo publicado online. Véanlo arriba.
El demo empieza luego de que Chloe y Nadine han recuperado una importante pista para encontrar el dorado Tusk of Ganesh, un anticuado artefacto invaluable, y deben navegar a través de las ruinas del perdido Imperio Hoysala. Sin embargo, sus caminos se cruzan pronto con Asav, nuestro nuevo antagonista revelado en el tráiler de historia de E3. Asav es un despiadado belicista que también está detrás de Tusk y nada lo detendrá hasta asegurarse de que lo obtendrá primero. Este nivel también es testamento de la belleza del Ghast Occidental de la India y es una pequeña prueba de los entornos que podrán explorar desde el 22 de agosto.
Junto al nuevo demo del gameplay, hoy también estaremos lanzando nuestro más reciente DLC de actualización de Uncharted 4 Multiplayer y Survival, que también estará incluido cuando se lance Uncharted: The Lost Legacy. La actualización agrega dos nuevas armas, tres nuevos impulsadores Survival, más de 60 skins de personaje y artículos de vanidad, 13 nuevas bromas, y más. La actualización también hace del Modo Clásico un tipo de juego permanente y un nuevo modo Ranked play: King of the Hill. Visiten NaughtyDog.com para un desglose detallado de todo lo incluido.
Esperamos que disfruten nuestra nueva actualización a Uncharted 4: Multiplayer y nuestro primer demo de gameplay de Uncharted: The Lost Legacy. Tenemos más emocionantes planes camino al lanzamiento de Uncharted: The Lost Legacy, así es que sígannos en nuestros canales oficiales de Twitter, Facebook, e Instagram.