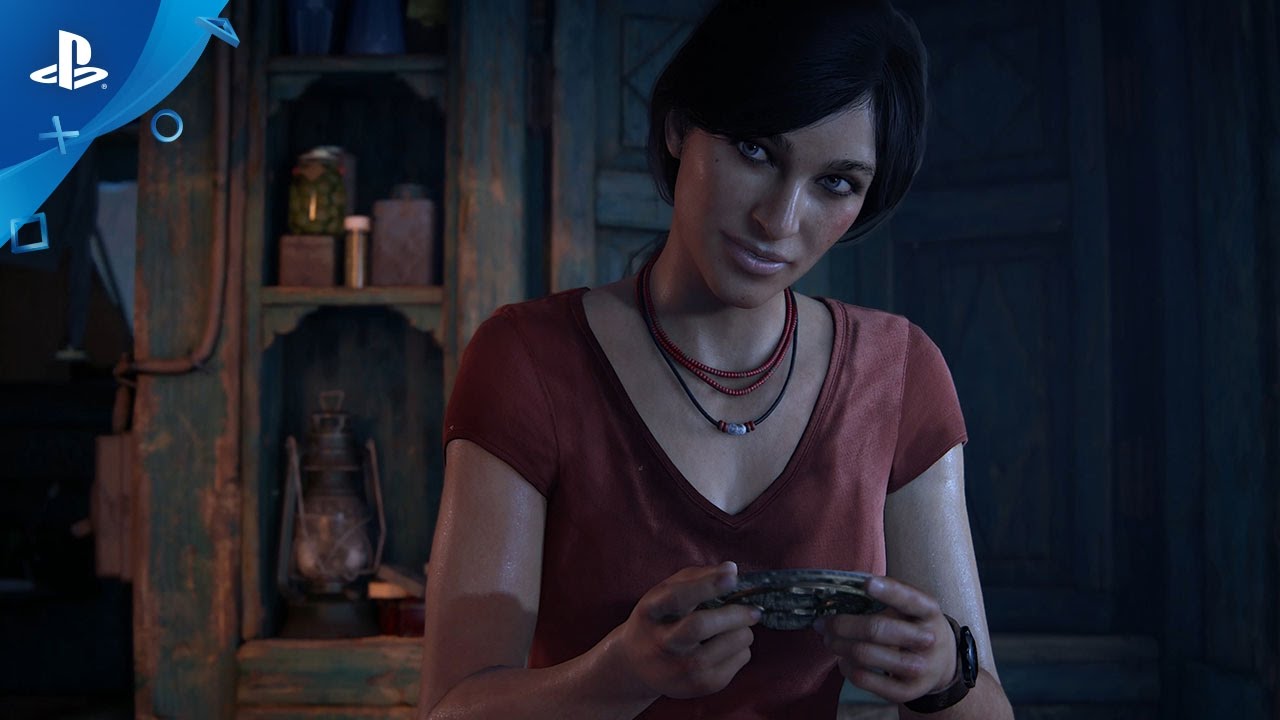 Naughty Dog confirma la fecha de lanzamiento de Uncharted: The Lost Legacy, la historia protagonizada por Chloe Frazer y Nadine Ross
Desde que revelamos Uncharted: The Lost Legacy en PSX hemos estado trabajando fuertemente construyendo una historia y una experiencia que incluyen a una nueva protagonista y favorita de los fans: Chloe Frazer, que hará parte de un juego que incluye todas las características de una aventura de Uncharted. Hoy estamos entusiasmados por compartir un nuevo video y detalles adicionales del juego, empezando con su fecha de lanzamiento. Uncharted: The Lost Legacy se lanzará el 22 de agosto de 2017.
En diciembre dijimos que estábamos aproximando este proyecto a un verdadero juego de Uncharted, completo con su propia narrativa profunda, con personajes complejos, destinos totalmente nuevos, gameplay refinado y momentos cinematográficos propios de una super producción. Estamos entusiasmados especialmente por tener a Chloe como nuestra nueva protagonista y por poder explorar más de su historia, a la vez que ella y Nadine se aventuran a lo largo de la India en busca del legendario Tusk of Ganesh. Con ese fin, queremos compartir una nueva escena del principio del juego cuando Chloe y Nadine intentan desentrañar las claves que llevan a la ubicación de Tusk. ¡Véanlo en la parte de arriba de este post!
Uncharted: The Lost Legacy | PlayStation.com
Para terminar, es posible que hayan escuchado que nuestros amigos en PlayStation están trayendo de regreso todos los cuatro clásicos originales de PS2 de Jak and Daxter a PS4 a través de PS Store más adelante este año. Ya que son algunos de los juegos más queridos de la historia de Naughty Dog, no podíamos imaginar un mejor emparejamiento para Uncharted: The Lost Legacy. Cualquiera que reserve The Lost Legacy en los retailers participantes recibirán una copia gratuita de Jak and Daxter: The Precursor Legacy para PS4 cuando se lance el 22 de agosto. Para aquellos que reserven en PS Store, también recibirán un tema de Uncharted: The Lost Legacy para PS4 diseñado por Truant Pixel.
Si tienen Uncharted 4: A Thief's End Digital Deluxe Edition, Explorer's Pack, o el Triple Pack, recibirán Uncharted: The Lost Legacy como una descarga digital cuando se lance. Los propietarios de estos productos no son elegibles para ningún tipo de bonos por reserva.
Esperamos poder compartir más detalles de Uncharted: The Lost Legacy pronto.
Shaun Escayg, Director Creativo & Kurt Margenau, Director del Juego