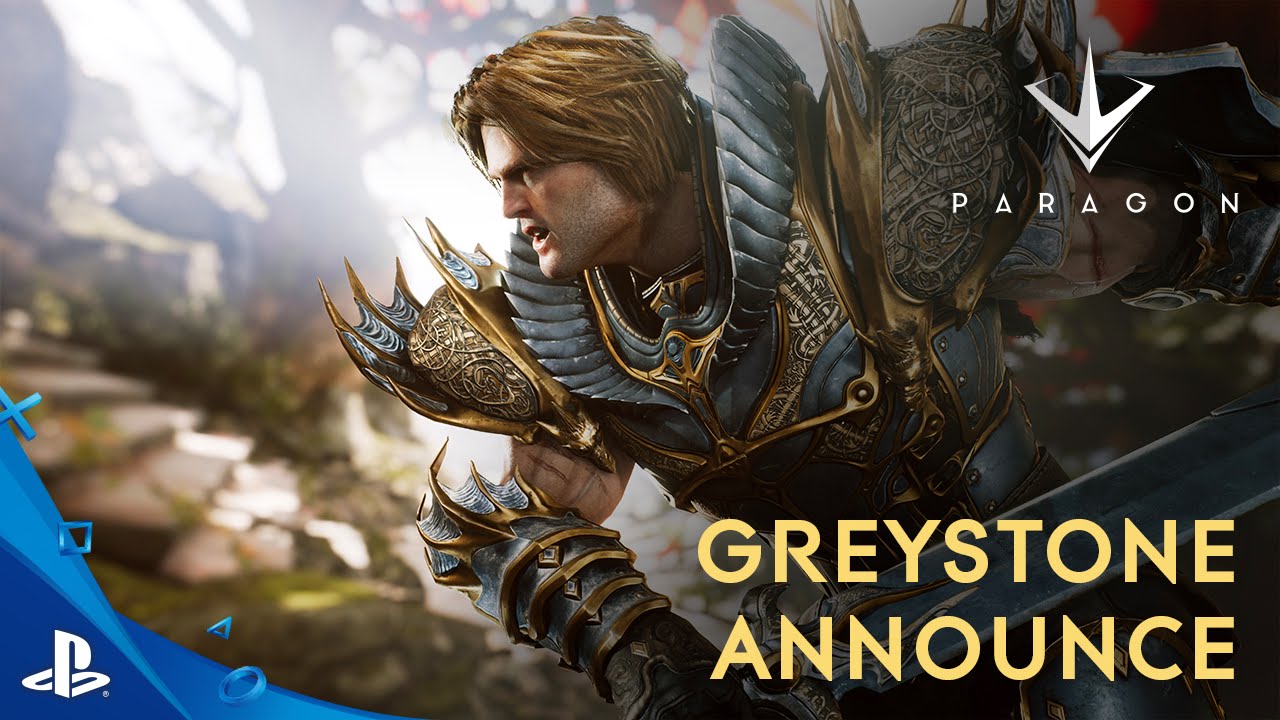 Hola Nación PlayStation. Nos gustaría presentarles el más reciente héroe que se une a nuestro MOBA Paragon. Lo llamamos Greystone. Es una fuerza noble que lidera su equipo a la batalla. Den su primer vistazo a Greystone abajo. Podrán jugar con él como parte de nuestra actualización el martes 12 de julio.
Greystone es un luchador que se vigoriza en las peleas de equipo y sobresale en la primera línea. Usando 'Assault the Gates' para cerrar la brecha en objetivos de alta prioridad, Greystone activa 'Make the Way' generando daño en una área a su alrededor. No le importa recibir algunos golpes ya que su habilidad 'Stoic' le otorga bonos pasivos de resistencia.
Cuando los oponentes de Greystone creen que lo han derrotado, se transforma en piedra y se regenera a través de su máxima habilidad 'Reforged.' Con su espíritu cayendo desde arriba Greystone regresa de entre los muertos con una porción de su HP y Mana completo mientras hace daño y tumba a los enemigos que lo rodean.
Como siempre, todos los Héroes en Paragon son gratuitos, así es que si están en Early Access podrán dar el salto el martes y tener a Greystone. Los miembros de PlayStation Plus obtienen el Paragon Starter Pack gratis durante julio.
Y si aún no están en Early Access, pueden tomar un Starter o Founder's Pack ahora para entrar en la acción.
¡Nos vemos en el campo de batalla!