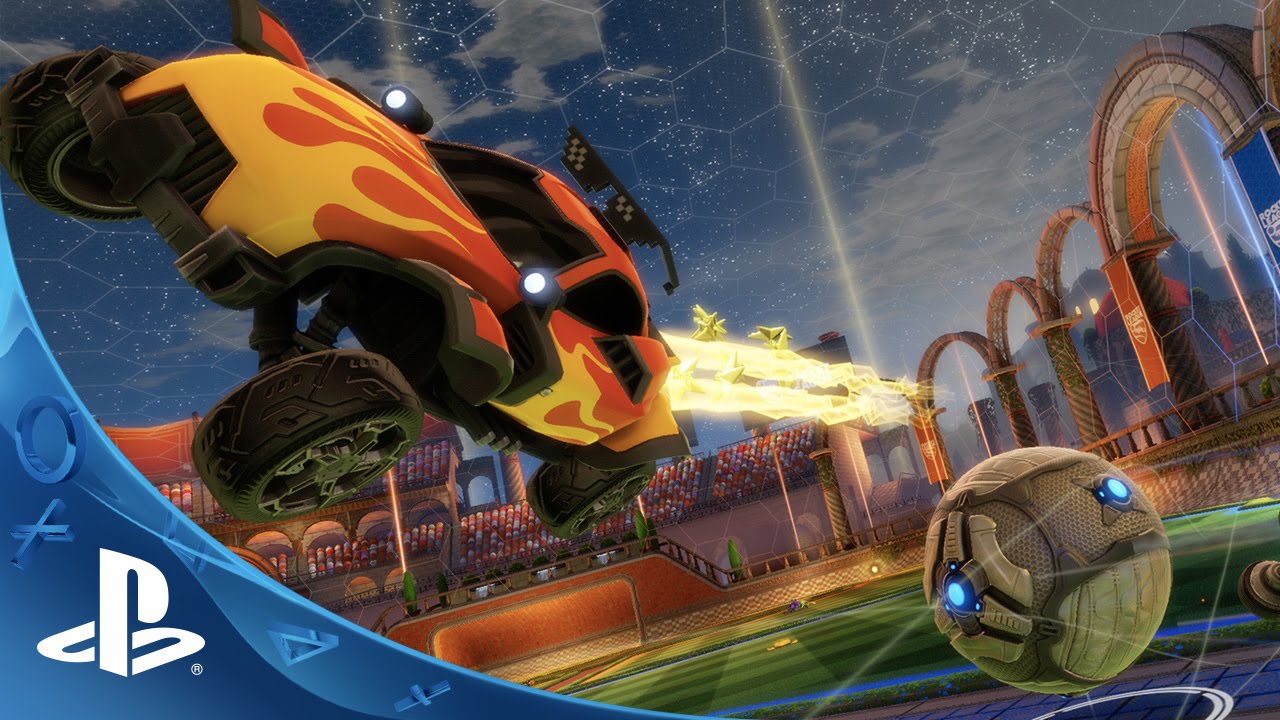 Un barbudo sabio griego dijo una vez: "El comienzo es la parte más importante de la obra", y por eso es que aquí en el equipo de Psyonix miramos de nuevo al 2008 y nuestro primer juego de fútbol sin pies, el Supersonic Acrobatic Rocket-Powered Battle-Cars. ¡Es con esa historia y la motivación creativa en mente que estamos felices de anunciar que nuestro próximo Rocket League DLC Pack, Revenge of the Battle-Cars, está casi listo para salir!
¡Revenge of the Battle-Cars tiene todo tipo de cosas interesantes inspiradas en nuestro primer viaje oficial a la cancha! Cuando llegue dentro de unas pocas semanas, nuestro DLC "nuevo, pero de la vieja escuela", contará con una serie de elementos asombrosos de personalización que los fanáticos de toda la vida de SARPBC deben reconocer inmediatamente. Entre ellos …
2 Battle-Cars SARPBC clásicos, Scarab y Zippy
12 nuevas calcomanías (seis por cada auto nuevo)
3 nuevos tipos de pintura (Toon Glossy, Toon Matte, Toon Wood)
2 ruedas nuevas (Scarab y Zippy)
2 nuevos Rocket Boosts (Accelerato y Battle-Stars)
4 nuevos Toppers (Cavalier, Locomotive, Pixelated Shades, Shark Fin)
2 nuevas antenas (Retro Balls de SARPBC)
5 nuevos trofeos
Además del DLC pagado de Revenge of the Battle-Cars, continuamos también nuestra tradición de ofrecerles a todos un material extra gratuito que saldrá con él. Esta vez, es el debut de dos nuevas variantes de nuestras pistas existentes, Urban Station (Night) y Utopia Coliseum (Dusk).
Por cierto, estas variantes son los últimos mapas al "estilo de regulación" que verás por un rato, ya que algunas de nuestras próximas pistas se enfocarán después de eso en diseños y ajustes más "inusuales" (informaremos más a finales de este año).
También se enviarán cosas gratis adicionales, como nueva música, banderas de Community (Comunidad) y Country (País), así como nuestras optimizaciones y actualizaciones habituales junto con el DLC.
¡Nos vemos en la pista!