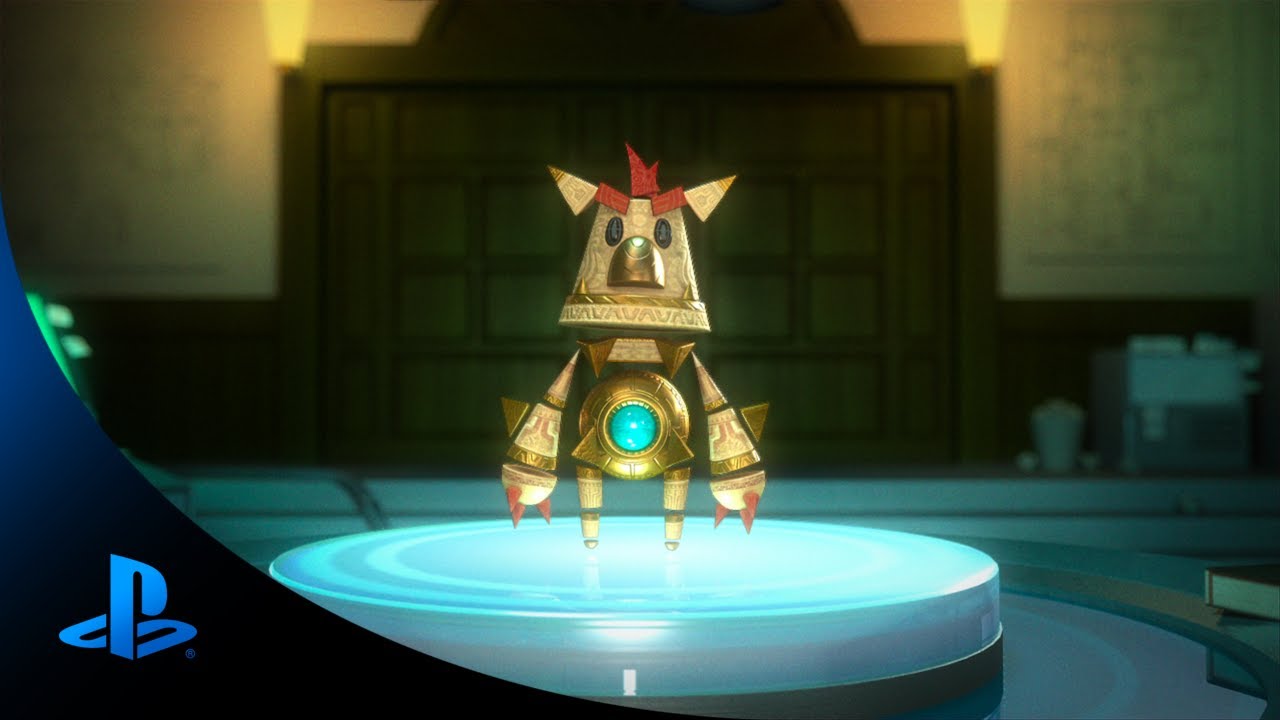 Fue un gran placer presentarles el título en Nueva York, con este nuevo proyecto llamado Knack, estamos tratando de sacar ventaja de todo lo que el PlayStation 4 puede ofrecer, desde la capacidad gráfica, hasta la simulación de la física que nuestro héroe necesita. A través de los años he estado involucrado en varios títulos como Crash Bandicoot, Jak and Daxter, Ratchet & Clank, y con el sistema de juego de Knack, nos enfocamos en la diversión de un juego de acción y plataformas, espero podamos lograr algo que emocione a aquellos video jugadores clásicos, y además de traer a nuevos fanáticos al género.
Estoy seguro que vieron muchas cosas en el tráiler, y se estarán preguntando exactamente de qué se trata este juego.
El Doctor (no un científico loco) estudia reliquias antiguas de una civilización perdida, y un día finalmente encontró una manera de unirlas y darles consciencia. El resultado es Knack, una creatura con poderes misteriosos, por ejemplo, puede incorporar más reliquias en su cuerpo al encontrarlas, permitiéndole, transformarse de una pequeña creatura de tres pies, a una máquina demoledora gigante.
Durante el juego Knack descubre que tiene una habilidad de le permite incorporar hielo, metal y otras sustancias a su cuerpo, al hacer esto obtiene nuevas habilidades durante los niveles, el resultado es quizá un poco de Crash Bandicoot con una pizca de Katamari Damacy, en el sentido de que Knack se puede hacer muy grande, también tiene un toque de God of War, ya que hay un sentimiento épico en las batallas.
Hablando de la historia, la humanidad está amenazada por una armada de duendes, y Knack es el encargado de protegernos, hasta que se da cuenta que hasta los mayores peligros son controlados por elementos de la comunidad de humanos.
Ahora estamos trabajando muy duro en el juego, y desarrollar para el PS4 ha sido una oportunidad increíble en lo que será un año interesante para la industria, pronto tendrán más noticias de Knack y de cómo se juega.