Hola a todos, el E3 terminó pero los juegos continúan aquí en la PlayStation Store.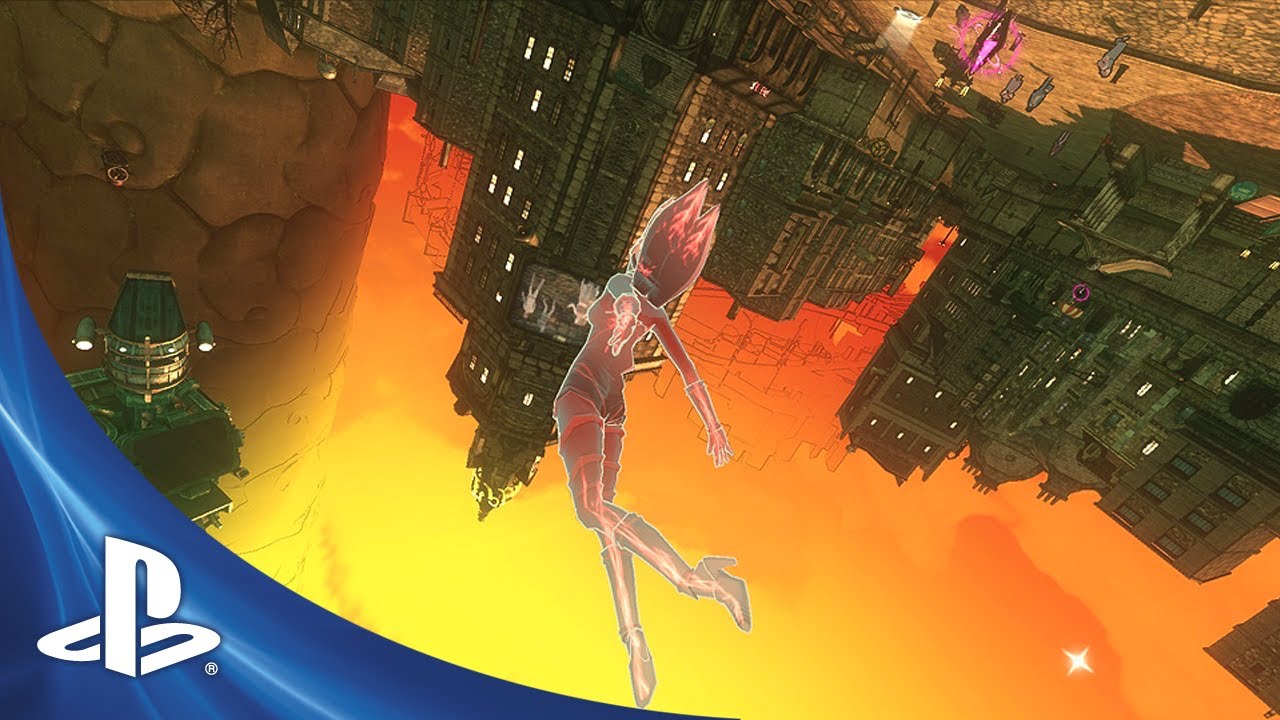 Esta semana marca el lanzamiento de dos títulos muy anticipados para el PS Vita, el primero es Gravity Rush. Mira las cosas desde una nueva perspectiva controlando a Kat, una chica que no recuerda nada de su pasado pero que hará todo lo posible por proteger su futuro en un mundo que se despedaza frente a ella. Tenemos mucho contenido de Gravity Rush en el blog para que leas.
Además tendremos Metal Gear Solid: HD collection, que incluye Metal Gear Solid 2: Sons of the Patriots, y Metal Gear Solid 3: Snake Eater, como bonus los juegos originales de MSX, Metal Gear y Metal Gear 2, conoce el principio de la historia de Solid Snake.
Del lado del PS3, encontrarás grandes juegos como Batman Arkham City, y Babel Rising. Ambos disponibles el día de hoy.
PlayStation Plus llega con grandes descuentos, Split/Second con 40% de descuento y Borderlands con 30%
Los dejo con la actualización de la Playstation Store del día de hoy:
PlayStation Plus
Ofertas de E3 pasados
Borderlands Full Bundle – 30% : $20.99
Split/Second Bundle – 40% o $20.99
Pruebas de juego completos
Batman Arkham City Full Game Trial
Just Dance 3 Full Game Trial
Avatars Gratis
Bakuki (Full) Avatar
Lil (Full) Avatar
Laarg (Full) Avatar
Circle Avatar
Lil & Laarg Avatar
Temas dinámicos gratuitos
Mesh Dynamic Theme
Juegos de PSN
Babel Rising ($9.99)
ESRB rated 10+
Peso 357 MB
Juegos de PS Vita
Gravity Rush ($35.99)
ESRB rated T
Peso 1.42 GB
Metal Gear Solid: HD Collection ($34.99)
ESRB rated M
Peso 3.29 GB
PulzAR Full Game ($1.99)
ESRB rated E
Peso 134 MB
Juegos de PS3
Batman Arkham City ($29.99)
ESRB rated T
Peso 7.73 GB
Dirt Showdown ($59.99)
ESRB rated E10+
Peso 4.07 GB
Just Dance 3 ($39.99)
ESRB rated E10+
Peso 11 GB
Demos
Babel Rising Demo
Peso 357 MB
Jam Live Music Arcade Demo
Peso 1.07 GB
Demos de PS Vita
Escape Plan Demo
Peso 541 MB
Add-ons de PS3
Atelier Meruru: Pamela ($3.99)
Peso 111 KB
Birds Of Steel add ons (x2) ($4.99 – $5.99)
Peso 125 KB – 138 MB
Dirt Showdown add ons (x5) ($1.99 – $9.99)
Peso 1.2 MB each
Disgaea 4 add ons (x5) ($0.99 – $3.99)
Peso 1.55 MB each
Dragon's Dogma: From A Different Sky – Part 4 ($0.99)
Peso 707 KB
LittleBigPlanet 2 Tron: Legacy Minipack ($2.99)
Peso 1.13 MB
Rocksmith – Bohemian Rhapsody By Queen ($2.99)
Peso 4.03 MB
Rocksmith – Fat Bottomed Girls By Queen ($2.99)
Peso 3.12 MB
Rocksmith – Keep Yourself Alive By Queen ($2.99)
Peso 3.08 MB
Rocksmith – Killer Queen By Queen ($2.99)
Peso 2.2 MB
Rocksmith – Stone Cold Crazy By Queen ($2.99)
Peso 1.79 MB
Rocksmith – Queen Song Pack (Bundle) ($11.99)
Peso 14.23 MB
Saints Row The Third add ons (x3) ($2.99 – $6.99)
Peso 1.7 MB – 6.81 MB
Wheels Of Destruction Moscovian Mayhem (GRATIS)
Peso 676 KB
Rock Band 3
"DRIVE" – Incubus ($1.99)
Peso: 21 MB (singles)
Rock Band Network v2.0
"DODGIN BULLETS" – Steve Fister ($1.99)
"INSIDE" – Cold Steel ($1.99)
"SPINELESS" – All Shall Perish ($1.99)
"STABBING TO PURGE DISSIMULATION" – All Shall Perish ($1.99)
"WEEVIL BRIDE" – Rishloo ($0.99)
Peso: 17 MB – 38 MB (singles)
Add-Ons de PS VIta
Escape Plan Asylum Pack ($0.25)
Peso 100 KB
Pinball Arcade: Medieval Madness And Bride Of Pinbot ($4.99)
Peso 70 MB
Table Top Tanks Toy Tanks Set ($0.99)
Avatars
Escape Plan Avatar Bundle 2 ($1.49)
Escape Plan Bakuki (Full) Avatar ($0.49)
Escape Plan Circle Avatar ($0.49)
Escape Plan Laarg (Full) Avatar ($0.49)
Escape Plan Lil & Laarg Avatar ($0.49)
Escape Plan Lil (Full) Avatar ($0.49)
Videos
Bang Bang Racing: Debut Trailer
Darksiders 2: Death Strikes: Part 2 Trailer
Sniper Elite V2 Launch Trailer
Sniper Elite V2 Q & A Trailer 2
The Walking Dead – Choice Matters Trailer
WWE'13 – Debut Trailer
Temas de PS3
Fine Art: Bosch Dynamic Theme ($2.99)
Fine Art: Boticelli Dynamic Theme ($2.99)
Fine Art: Leonardo Da Vinci Dynamic Theme ($2.99)
Fine Art: Michelangelo Dynamic Theme ($2.99)
Fine Art: Van Gogh Dynamic Theme ($2.99)
Music
Resistance: Burning Skies Original Soundtrack ($9.99)
PlayStation Store para PSP
Gungnir ($29.99)
Peso 144 MB