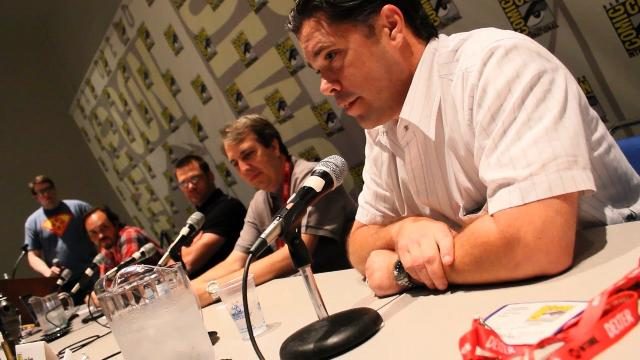 ¡Hola Muchachos! La Comic Con ya se terminó y para aquellos que no pudieron ir, les tenemos los mejores momentos de nuestro panel de Starhawk, el cual se llevó a cabo el domingo pasado y se llamó …"The Evolution from Warhawk to Starhawk: The New Universe that is Starhawk and the Characters Behind the Conflict," aquí platicamos del proceso creativo que LightBox Interactive y el Estudio en Santa Monica han tomado para hacer Starhawk una realidad, incluyendo escribir la historia y la presentación del nuevo personaje, Emmet Graves.
Bajo la moderación de Greg Miller, los panelistas eran Lars DeVore, Senior producer (LightBox Interactive), Harvard Bonin Studio Director (SCEA Santa Monica Studio), John Hight (SCEA Santa Monica Studio), y el escritor de Starhawk Koen Wooten. Pueden ver el panel de casi hora y media de dirección cortesía de of GameSpot.com
Gracias a todos los asistentes, apreciamos mucho su apoyo, estén al pendiente de más noticias de Starhawk mientras nos acercamos a Gamescom y a PAX.