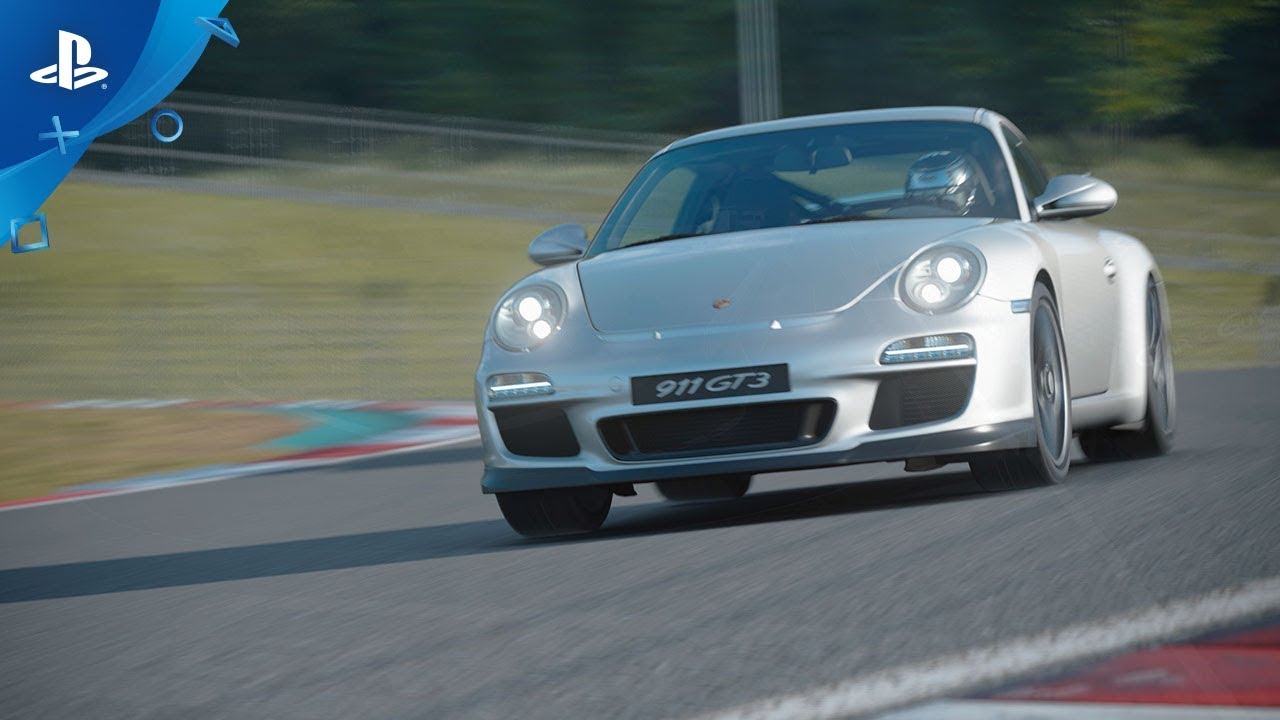 La nueva actualización para el juego de carreras de Polyphony para PS4, trae dos Porsches clásicos, la pista Fuji Speedway y más.
Estamos agradecidos de poder anunciar que el más reciente contenido gratuito para GT Sport, el parche 1.28, estará disponible para que todos los jugadores lo descarguen desde hoy, 26 de septiembre (se requiere de una conexión a Internet para actualizar). Junto a una selección de vehículos completamente nuevos para llevar a la posta, hemos agregado una pista favorita de muchos, una selección de nuevos eventos de League y más.
Nuevos Vehículos
Nuevos en Brand Central este mes hay nueve nuevos vehículos, que incluyen Porsches clásicos e icónicos BMW.
Alfa Romeo GIULIA TZ2 carrozzata da ZAGATO CN.AR750106 '65
BMW M3 GT (BMW Motorsport) '11
Mazda RX500 '70
Plymouth XNR Ghia Roadster '60
Honda NSX Type R '92
Nissan Fairlady Z 300ZX TwinTurbo 2seater (Z32) '89
Porsche 911 GT3 (996) '01
Porsche 911 GT3 (997) '08
Dodge Viper SRT10 Coupe '06
Fuji Speedway es la Nueva Pista
El famoso circuito japonés de alta velocidad, a pies del gran Monte Fuji, ha sido anfitrión de innumerables carreras internacionales en su asfalto desde que abrió en 1961.
Siguiendo la famosa recta de 1.5km de Fuji, la primera mitad es una sección de alta velocidad que consiste en curvas cerradas, seguida por una segunda mitad técnica que se ejecuta en una pendiente desafiante. Además del diseño clásico de Fuji Speedway F, también incluimos el diseño del atajo de Fuji Speedway GT, y ambas variantes se pueden jugar en reversa.
GT League
Este mes hemos agregado tres nuevos eventos GT League para conductores principiantes y veteranos, incluyendo:
The Passion of Dr. Wankel – Liga Principiante
Real Circuit Tours – Liga Amateur
Group 1 Cup – Liga Profesional
Finalmente, el pit lane del nuevo circuito Fuji Speedway se puede usar en el modo Scapes, y The Red Bull Ring de la actualización de contenido del mes pasado se ha agregado a la experiencia del circuito.
Esperamos que disfruten de la actualización gratuita de este mes, y recuerden que pueden encontrar la última información de GT aquí en el Blog de PlayStation y en el sitio web oficial de Gran Turismo. Hasta la próxima, conductores, los veremos en la pista.